Yale Linus Lock Gallery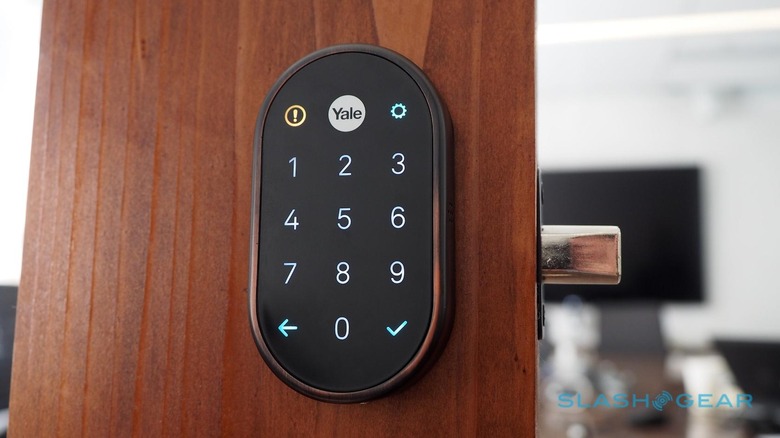 Yale is wading into the smart lock space, and it's so confident in the new security product that it's naming it after Linus Yale Jr., founder of the company. The Linus lock has a touch-sensitive keypad on one side and a simple latch on the reverse, but the clever part is how it links with home automation systems.
That's courtesy of new "Works with Nest" support. Yale builds the hardware, and relies on Nest to handle the smart home networking and the app side.
The result is a lock that can be opened and closed remotely, warn you if there's been a carbon monoxide leak inside the house before you enter, and even trigger a Nest Camera to record when it's opened.