Yakuza Kiwami 2 confirmed for US launch this August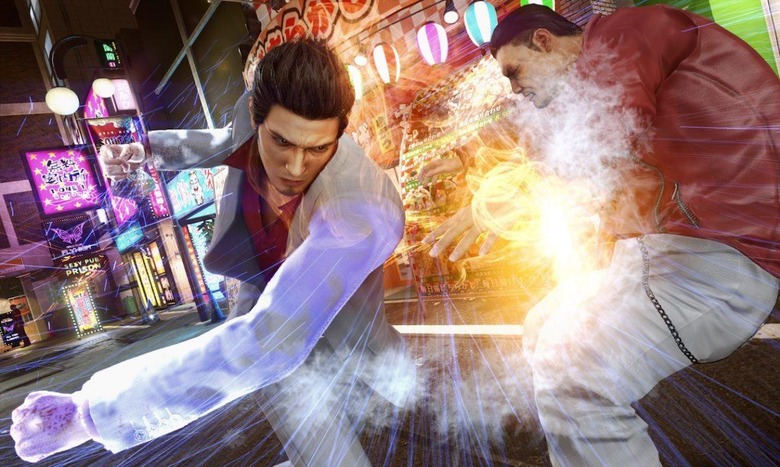 US fans of the Yakuza game series can finally look forward to the release of the sixth installment next month, and thanks to Sega's ongoing trend of giving earlier titles the HD remaster treatment, they won't have to wait long for another entry. The developer has announced that Yakuza Kiwami 2, a remake of 2006's Yakuza 2, will be getting a US release on PS4 this summer.
Like the first Yakuza Kiwami (the HD remake of the series' first title), which was released in the US last year, Kiwami 2 will feature all-new visuals for characters and environments, as well as run on Yakuza 6's powerful Dragon Engine. Sega says the game will be coming stateside on August 28th with extensive localization, promising "the most faithful representation of the original Japanese."
As Sega's latest remake in series, Yakuza Kiwami 2 will include the original story, which focuses on hero Kiryu's struggles within the yakuza lifestyle, including inter-clan drama and an escalating war with villain Ryuji Goda. But it also features a bunch of new content, including a new story for playable character Goro Majima, complete with appearances from Yakuza 0's Makoto Makimura.
The mere nine-month wait between the Japanese release of Yakuza Kiwami 2 and its US debut will come as a nice surprise for fans, but it also underscores the painful two-year wait for the Western release of Yakuza 6. The latter is still scheduled to hit the US on April 17th, and Sega says a new Yakuza 6 demo will made available within the next week, following last month's debacle over an earlier version.
SOURCE Polygon