Yahoo Voice Assistant May Join In Siri War - Or Hoax Battle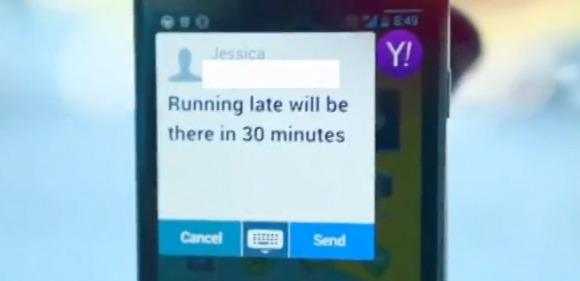 After acquiring the company known as SkyPhrase earlier this year, it would appear that Yahoo is ready to roll with an early iteration of its own personal assistant app. The presentation you're about to see appeared first on the video hosting website Dailymotion, but was subsequently pulled – now we're seeing it proliferated through other video sites like YouTube. Could this be Yahoo's real Siri/Google Now competitor, or does it smell like a fix-up?
When you've got no indication of a product other than a rather clear demonstration such as this one with such an open and clear title on it, something is amiss. What we're seeing here is either one of the most blatant leaks in recent history, or it's one of the biggest mistakes in recent memory. If Yahoo or their new-found friends at SkyPhrase leaked this on accident, they've done a good job of making it look unprofessional.
The app itself, on the other hand, looks like a rather keen work of code. Speaking not only as a personal assistant, but working with location data and recalled GPS information, this app could be a real competitor for the standard systems that come with Android or iOS. This demonstration seems to be being run on a Nexus smartphone with Android.
You'll also see this Yahoo Voice Assistant working with voice recognition and some advanced abilities in second-tier speech. Learning how you speak and responding to your needs, this bit of technology seems to take up where Siri and Google Now have left off in a demonstration that seems to be a bit too good to be true – we'll see!
VIA: 9to5Google, Android Police