Yahoo to take on Siri and Google Now (again) with Index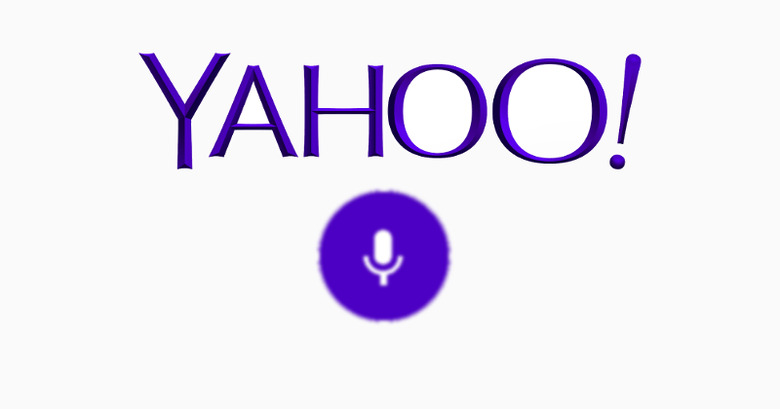 Yahoo is one company that definitely doesn't have "quit" in its vocabulary. Predating but practically overthrown by Google and perhaps to some extent even Bing, Yahoo is always in search of new ways to generate income but without budging on its true calling. Under CEO Marissa Mayer, the company is hedging its bets on search. But it won't be taking on Google directly, though of course it will do that as well. Instead, it is training its guns on Google Now, Siri, and Cortana. Yes, Yahoo will once again be entering the personal assistant arena. This time perhaps for real.
Late 2013, leaks initially had as believe that Yahoo has indeed finally come up with a voice activated search assistant ala Siri. It turned out, however, that the said software was actually the works of startup Robin Labs as part of a research. Back then, Yahoo was said to be one of those interested in said product, but nothing really came out of that. Now a year later, the same words are being spoken, but this time partly by Yahoo itself.
In an earning call last Tuesday, Mayer again and again talked about Yahoo's advantage in the search field, not when it comes to search algorithms that can crawl through millions of URLs, but from a more personal information source: email. While Google might be king of search, it's email service goes back only 10 years. To date, Yahoo holds accounts dating 20 years ago. And there are still some who actively use Yahoo Mail today. Some have been emailing themselves things for years. And that is what Yahoo plans to use to make its search results more personalized and more context-based.
Imagine searching for the term "JK". Since your Yahoo Mail contains conversations about flights and maybe even ticket information, the search will know that you are more interested in the airport and not the US president. Furthermore, it will surface important information about your flight as well as your destination. An insider source claims that this smart search is being called Index and that the development will be headed by Jeff Bonforte and Peter Monaco, former CEO and CTO, respectively, of Xobni, a company that made a product that organized Outlook inboxes (xobni, inbox, get it?) that Yahoo later acquired. It still isnt known whether Index will simply take on personal assistants or if it's going after a much wider Web search target.
Yahoo has had some experience with smart personalized user experiences, particularly with its Aviate Android launcher. However, that is peanuts compared to something like Siri or Cortana. Details about Yahoo Index are still scarce at this point, but Yahoo, or at least Mayer, strongly believes there is room in the market for yet another personal virtual assistant. Especially considering it supposedly has dibs on a lot of emails spanning decades now.