Yahoo! Music promises to 'compensate' download users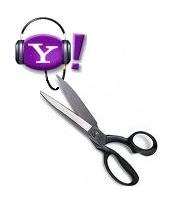 After surprising subscribers with the suggestion that they should bypass their own DRM, Yahoo! Music are now claiming that they will "compensate" those who have bought tracks from the service and for whom the DRM servers going offline would prevent future re-licencing.  Company spokesperson Carrie Davis told Information Week that Yahoo! would be examining situations on a case-by-case basis, although she couldn't disclose exactly what they would be offering:
"You'll be compensated for whatever you paid for the music.  We haven't said exactly what we will do, but we will take care of our customers" Carrie Davis, spokesperson, Yahoo! Music
A new FAQ page gives customers the opportunity to contact Yahoo! Music and make their case.  Davis suggested that possible solutions could include refunds on affected tracks or users being given DRM-free MP3 files instead.  Only those who bought tracks outright would be eligible; subscribers, who pay a monthly fee for access to multiple tracks, will instead be transferred to the Rhapsody service "at a similar price".
Yahoo! Music will cease selling tracks on September 30th 2008.  At the same time, their DRM licencing servers will go offline meaning that, while users who have bought tracks will be able to continue playing them on the same computer or device, they would be unable to transfer them to a new machine.
[via Distorted Loop]