Yahoo Messenger revamp counts on GIFs and regrets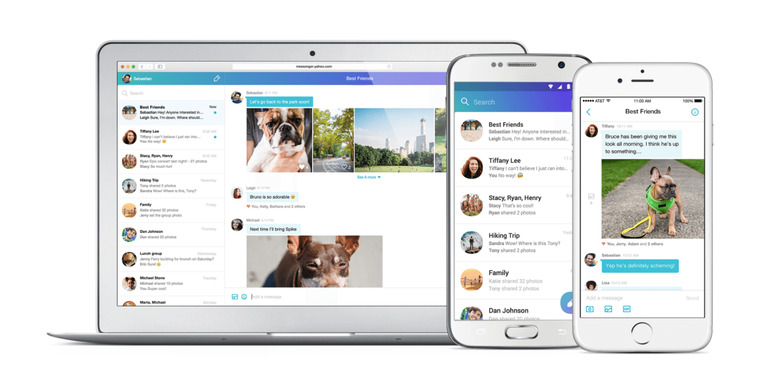 Remember Yahoo Messenger? Since the answer may very well be no, Yahoo has a problem, and it's hoping a shiny new version will fix it. Launched today, the new Yahoo Messenger has both smartphone versions for iOS and Android, as well as a browser interface and integration with Yahoo Mail.
Since it's going to take more than a new design to coax people away from Facebook Messenger, Whatsapp, Google Talk, and the various other options for instant messaging out there, Yahoo is counting on some of its other properties to help sweeten the deal.
On the photo sharing side, for instance, there's integration with Flickr. Yahoo claims that it's possible to send "hundreds" of images in one fell swoop, and have them all show up immediately in the chat; impressive speed, though whether the people you're having a conversation with will appreciate every single one of your Thanksgiving photos is questionable.
Original versions of the shared photos will be available to download, too.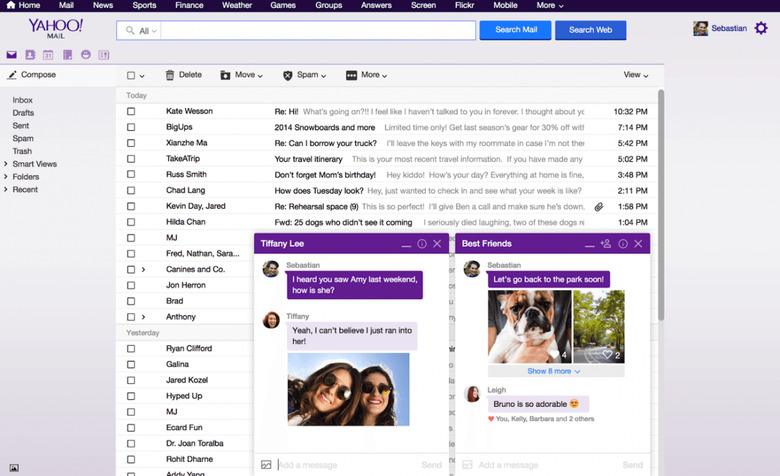 Then there's tumblr, the popular micro-blogging service. Yahoo Messenger is taking advantage of tumblr users' obsession with GIFs, and so you'll be able to dig through the catalog of animated images to post straight into chats.
Finally, courtesy of Xobni, there's fast group message building. Yahoo claims that, since Xobni can figure out not only who your contacts are but when they fall into the same circles, it can auto-suggest group membership more intelligently.
Still, if there's one feature that people might come to rely on, it's the ability to "unsend" a message once it's already been sent. Perfect if you're obsessive about avoiding typos, or for those late-night venting sessions you regret in the morning.
What Yahoo Messenger's success hinges on, mind, is whether the company can reach a critical mass of users – after all, even if the features are great, a chat app that nobody else you know is chatting on won't earn space on your homescreen.
SOURCE Yahoo