Yahoo! makes ex-PayPal chief Scott Thompson new CEO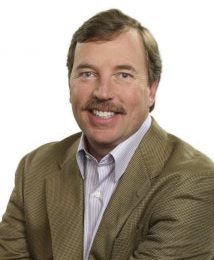 Yahoo! has officially made ex-PayPal chief Scott Thompson its new CEO, the company has confirmed, with Thompson taking up the new role – as well as a board position – on January 9 2012. The potential hire was rumored this morning with insiders tipping its announcement as imminent; according to Yahoo!, his "primary focus will be on the core business" and will include decisions on "specific investments or dispositions of assets" as the company attempts to turn around its ailing fortunes.
The Yahoo! board is obviously hoping Thompson can bring some of his PayPal shine to its own bank account. While at the payments company, he saw the user-base more than double and pushed revenues over the $4bn mark.
"Scott brings to Yahoo! a proven record of building on a solid foundation of existing assets and resources to reignite innovation and drive growth, precisely the formula we need at Yahoo! His deep understanding of online businesses combined with his team building and operational capabilities will restore the energy, focus, and momentum necessary to grow the core business and deliver increased value for our shareholders. The search committee and the entire Board concluded that he is the right leader to return the core business to a path of robust growth and industry-leading innovation" Roy Bostock, Chairman of the Yahoo! Board
However, Yahoo!'s problems – and the road ahead – certainly seem more troubled than what PayPal faced. The company has 700m users, though has struggled to find a role in the current online ecosystem. "Speed is important but we will attack both the opportunity ahead and the competitive challenges with an appropriate balance of urgency and thoughtfulness" Thompson says of the challenge.
Acting CEO Tim Morse will return to his role as CFO when Thompson joins Yahoo! next week.