Yahoo hires Google executive de Castro as COO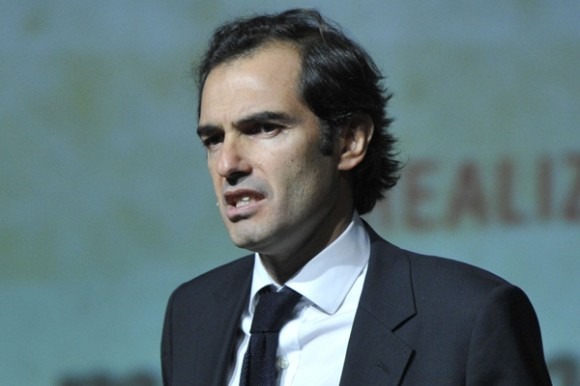 Back in August, we reported that Yahoo was on the hunt for a new chief operating officer, specifically for someone with a focus on finance and restructuring. Yahoo has confirmed that it named Henrique de Castro, a top Google executive, as its new COO. Until now, de Castro has been working as Google's vice president of the Partner Business Solutions group.
For his new position, de Castro will receive a $600,000 annual salary and $36 million in stock grants, which includes $18 million in performance-based stock options and an $18 million one-time retention equity award. In addition, he'll receive $1 million for forfeiting money from Google, which he'll get within a week of joining the Yahoo ranks. He'll have to pay the $1 million cash bonus back, however, if he resigns within the next six months without a good reason or is fired. Finally, he's also to receive restricted stock units valued at $20 million.
Said Yahoo's CEO Marissa Mayer:
"Henrique is an incredibly accomplished and rigorous business leader, and I'm personally excited to have him join Yahoo!'s strong leadership team. His operational experience in Internet advertising and his proven success in structuring and scaling global organizations make him the perfect fit for Yahoo! as we propel the business to its next phase of growth."
As you probably suspect, Yahoo shares are up, having gained 0.45% in after-hours trading. The stocks were priced at $15.68 at the close of the regular trading session, which was down $0.20 overall. De Castro will join Yahoo by January 22 of next year, dependent on when he finishes his current work at Google.
[via NASDAQ]