Yahoo drops axe on Maps, Pipes, and more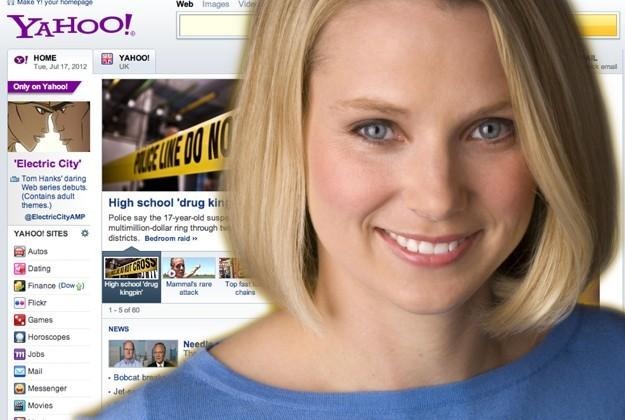 Yahoo is shuttering its mapping service, slashing availability of Yahoo TV and Yahoo Music, and unplugging Yahoo Pipes in a wide-reaching product cull. The decision, which Yahoo says is to keep it in line with its current focus on search, communications, and digital content, will mean Yahoo Maps will be yanked at the end of June, while other geo-service APIs will also be cut later this year. Meanwhile, older Macs and iOS devices will lose support for synchronizing Yahoo Mail and Contacts.
You'll have to be relying on a pretty old iPhone in order to be affected, however. Yahoo says that – for reasons of security and performance – anybody trying to use the built-in Mail app on a pre-iOS 5 device won't have email sync from June 15th.
Similarly, Macs earlier than OS X 10.8 Mountain Lion will lose Yahoo Contacts sync at the same time. The company points out that Mail and Contacts will both still be through the browser.
As part of the Yahoo Maps retirement, Yahoo's GeoPlanet and PlaceSpotter APIs will be shuttered in Q3. Developers still using them can switch to Yahoo Query Language (YQL) and BOSS for non-commercial and commercial use respectively, the company says.
Yahoo Pipes is another developer offering getting the axe, with new pipe creation no longer being possible from August 30, and then existing pipes being pulled from September 30.
As for on-demand media, mid-June will see Yahoo Music in France and Canada killed off, while Yahoo Movies in Spain will also cease. Yahoo Philippines will lose its localized homepage and all media sites, redirecting to Yahoo Singapore instead.
Later in the month, Yahoo TV in the UK, France, Germany, Spain, Italy, and Canada will meet its demise, along with Yahoo Autos in the UK, France, Germany, Spain, and Italy. Finally, Yahoo Entertainment in Singapore will close in July.
The tidy-up seems understandable, given that it's hard to imagine people opting to use Yahoo Maps over, say, Google Maps or Apple Maps. Yahoo says some of the mapping functionality will be preserved as a sub-component of search and other products.
SOURCE Yahoo