Yahoo acquires Qwiki to battle Vine with video sharing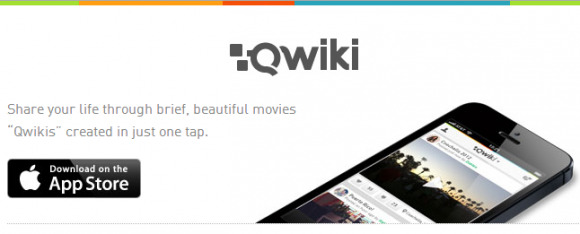 This week the folks at Quiki have confirmed that they've been acquired by Yahoo, the latter company aiming to make use of the former's video sharing app environment. That said; if you're able to keep track of all the clever names for companies aiming for mobile glory these days, you deserve a gold star. Quiki will make Yahoo a real competitor for top spot in mini-video sharing if they keep with the aim of the original app, that's for certain.
What you're seeing here is an app that you may have seen appear back at the tech event TechCrunch Disrupt 2010. It was there that then-Googler Marissa Mayer was a judge of apps and digital creations of all kinds, and here that she, now CEO of Yahoo, aims to pick it up.
This app works with filters for video captured by smartphones that are then shared with friends in iOS. At the moment you can have a peek at this app on your iPhone, iPad, or camera-toting iPod touch, and we can imagine an Android app coming up quick as well (especially with Yahoo's recent efforts in dominating the mobile landscape with apps galore).
"Have you ever listened to an old song and all of a sudden a favorite vacation, concert, or summer memory pops into your mind? The Qwiki app automatically turns pictures and videos that you already have on your iPhone into quick, beautiful movies to share, including transitions and a soundtrack."
Inside the app you're also – at the moment – able to edit video, add soundtracks, transition between clips, and generally go wild in making what's captured as boring into something exciting. Yahoo's capture of such an app will certainly also be giving Flickr a boost, one way or another.
UPDATE: it would appear that NYC Mayor Bloomberg likes this team a whole lot, as well – almost like a boost for a vote!
"Qwiki is a great example of the momentum in New York City's booming tech sector," said Mayor Michael R. Bloomberg. "While the company was started out west, they relocated here to be a part of our surging tech community... We congratulate them on their partnership with Yahoo!, and hope they continue to grow and thrive in New York City."
Have a peek at Quicki on your iOS device now and stick around as it becomes clear what Yahoo intends to do with it. It might be smart to keep out of love with this app as it stands today, as all good things transform once acquisiton terms have their say.