XTRON USB-C power bank: charge your MacBook on the go

Maximas has unveiled its upcoming XTRON USB-C power bank for the new MacBook and other gadgets sporting USB-C. The power bank, much like competing devices we've seen in recent months, can power USB-C devices while on the go, including applicable laptops; the device uses chips from Texas Instruments, according to Maximas, and battery cells from Panasonic. Furthermore, the power bank offers a 4.2a output, as well as a regular USB port (USB-A) for charging your other non-USB-C devices.
Power banks are nothing new, of course; they exist in many shapes and capacities for use with USB devices. Powering laptops, though, is something that hasn't been possible (or, at least, practical) when it comes to portable batteries. USB-C, the new USB standard that allows the cable to be plugged in using either orientation, changes that.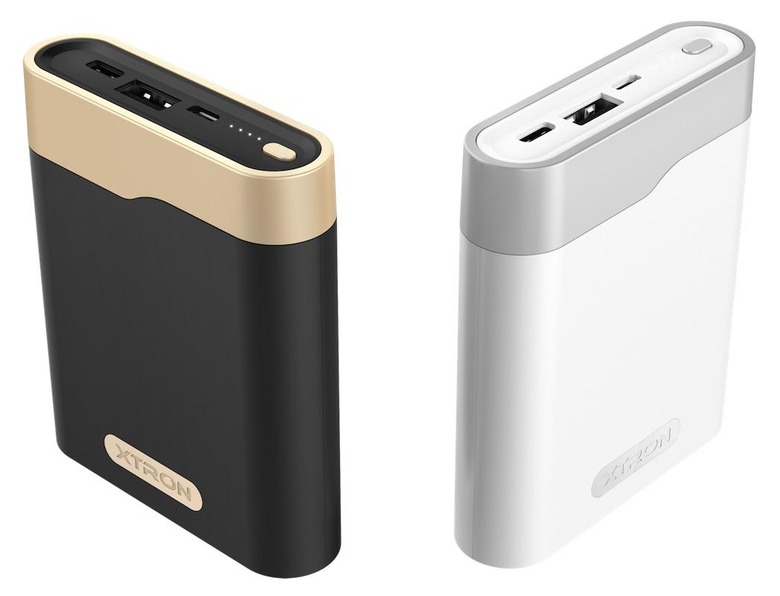 The new Apple MacBook features a USB-C port, as well as the new Chromebook Pixel, among other devices. While the number of USB-C accessories is still slight compared to micro USB options, the number of gadgets catering to the standard is growing, and that includes power banks. XTRON can be used to charge two devices at once, and can be used to add up to 7 hours of run time to a MacBook, as an example.
The power bank is small enough to fit in your palm, according to Maximas, and features electro static discharge protection, a temperature sensor, anti-vibration, and other safety elements. The company plans to launch XTRON on Indiegogo in about two weeks; anticipated pricing was not revealed.