Xperia Z5 this September might finally be worthy of the name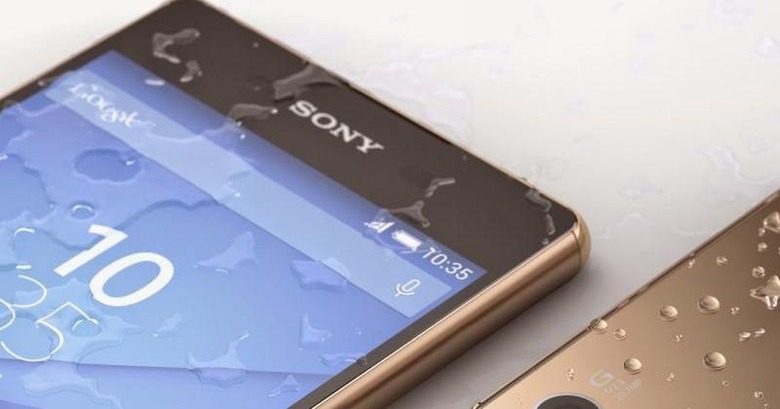 The Xperia Z4 can perhaps be considered a blotch on Sony's troubled mobile reputation. It was an incremental upgrade at best and an overheating catastrophe at worst. Even Sony implicitly acknowledges it's only a small step forward, naming it the Xperia Z3+ outside of Japan. While very little can be done to salvage the Xperia Z4, Sony's redemption might come from an Xperia Z5 slated to arrive this September. And based on some recent rumors, this one might actually be worthy of being called a flagship smartphone.
Curiously, Sony will still be going with Qualcomm for the CPU, despite the thrashing it received because of the Snapdragon 810. This time, however, it will be a hopefully better Snapdragon 820 that not only bumps up the performance, but also removes the 810's warts. No new word yet on the size and resolution of the display, though earlier rumors put it at QHD 2560x1440. There will be 4 GB of RAM, finally, which is poised to be the new flagship standard this latter half of the year.
There is also mention of a fingerprint sensor, though where that will be placed is still a mystery. Sony's smartphones don't have a physical button and their backs are usually devoid of anything aside from the camera. There was talk of using Qualcomm's ultrasonic fingerprint scanner instead though no further word has been hard about that. The Xperia Z5 will supposedly be powered by a 4,500 mAh battery.
As for the rear camera sensor, it will supposedly house Sony's latest IMX230 Exmor RS 21 megapixel CMOS sensor. Judging by the Xperia Z4's photography prowess, Sony probably has very little to worry about that aspect.
What Sony might have to worry about, however, is the design of the smartphone. The Xperia Z5 will supposedly still use the same "OmniBalance" design language as its predecessors. While it does afford a certain character to Sony's smartphones, the design is quite outdated and reusing it here might speak of the company's inability to think up of new and better ways to express itself visually. We'll see in a few months if even a few of these rumored features will pan out.
VIA: phoneArena