The Sony Xperia team have revealed the Xperia Z4 Tablet, a device with a 10.1-inch display with 2K resolution. This device will roll out with a Qualcomm Snapdragon 810 octa-core 64-bit processor under the hood and will hold a couple of world records for 10-inch tablets. According to Sony, the Xperia Z4 tablet will be the lightest and slimmest 10-inch tablet in the world at 389g Wi-Fi / 393g LTE and just 6.1mm. It'll also be rated IP68 waterproof and dust-tight, just like each of Xperia tablets released over the past several years.
Inside you'll have 32GB of internal storage as well as a 6,000mAh battery. You'll have plenty of space for media files as well as enough battery time to get you through a full flight across-country.
If you're super worried about battery life, there's always Sony's own Battery STAMINA Mode – background functions turned off when you're not using them resulting in extended battery life far beyond normal.
This device will work with PlayStation 4 Remote Play, allowing you to stream PlayStation 4 gaming from your console to your device just so long as they're on the same Wi-Fi network.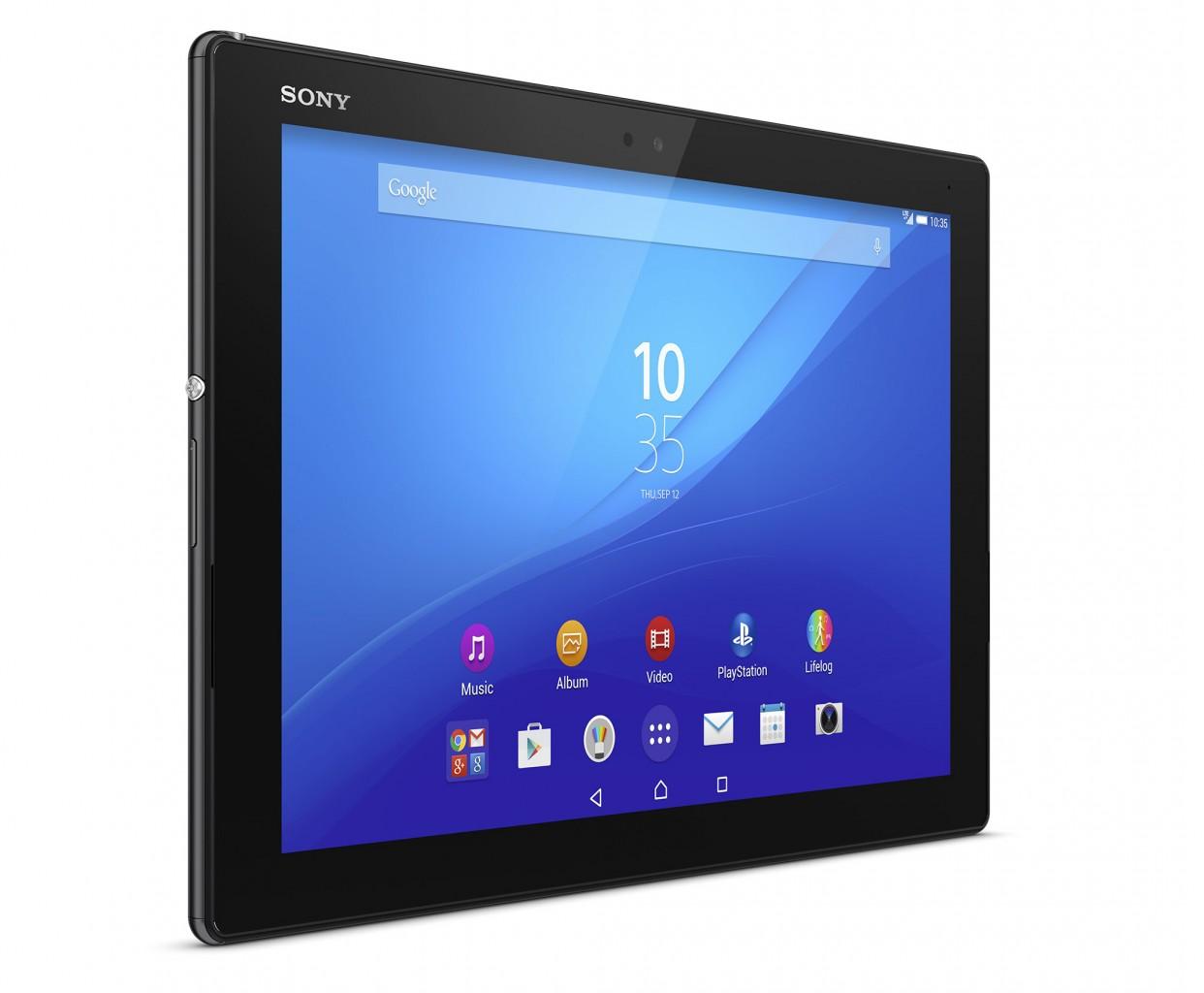 Audio will also get a boost with Sony's DSEE HX processing. This process upscales the audio fidelity – with magic, we must assume – to "near High-Res Audio quality."
This device takes away the "cap worry" of the past waterproof tablets from Xperia. Instead of a cap for your USB, you'll be able to plug and run whenever you do so desire – this USB connector is caplets.
This device will be released globally later this year. Starting in June of 2015 we'll start to see the Wi-Fi model and the 4G LTE variant soon after!