Xperia X series pre-orders start in Europe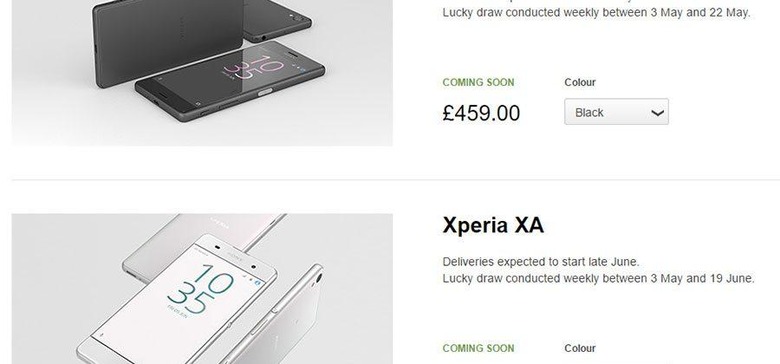 Sony Mobile has begun taking pre-orders for the entire Xperia X line of smartphones in Europe. Pre-orders are underway for the Xperia X, Xperia XA, and Xperia X Performance. The latter model is only available for pre-order in select European countries with the others available across various regions in Europe. In the UK, the Xperia X will sell for £469 and in other European countries it will sell for €599.
The Xperia XA will cost €299 in Europe and £239 in the UK. The Xperia X Performance model with its Snapdragon 820 chipset and IP65 and IP68 certifications for dust and water resistance sells for €699 and will launch in early July. That smartphone won't be available in the UK or Germany, but will be available to purchase in France, Italy, Spain, Netherlands, and Sweden.
To sweeten the deal for fans looking to order an X series device, Sony is also offering a 50% discount on the SmartBand 2 for people who pre-order. That discount makes the SmartBand 2 €64.50 in Europe and £50.00 in the UK. Sony also has a contest going that means you could win your entire order. You still have to pay for the order up front and then if you win notification will be made after the item ships. The contest is open in France UK, Germany, Spain, and the Netherlands.
Pricing does vary a bit on European pre-orders from area to area. If you want to know more about the Sony Xperia X, you can check out our hands-on with the device. We figure that this smartphone is a worthy replacement of the Xperia Z and the X has nice hardware and performance. It packs dual SIM cards and has 64GB of internal storage.
SOURCE: Xperia Blog