Xperia P2 leak resembles a slightly different Xperia Z4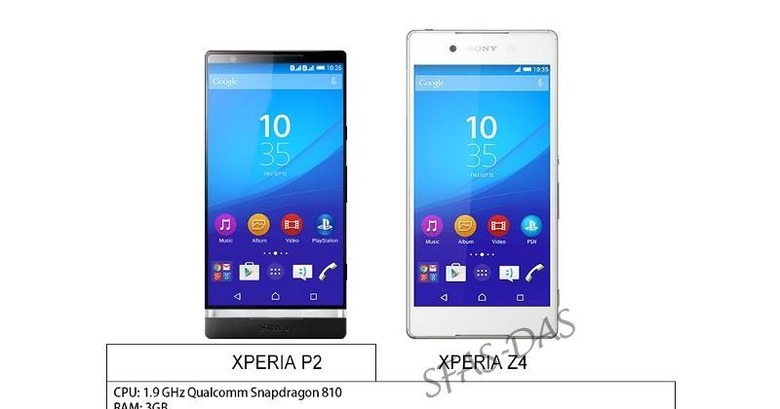 It's been quite a while, three years in fact, since we've last seen a P series smartphone. In fact, there has actually only been one member of that family, until now. At least, if this latest leak is to believed. The rather strange thing about this Xperia P2 is not that it exists, considering how the Xperia P wasn't exactly a hit. It is the fact that its spec sheet make it look like a thicker variant of the just announced Xperia Z4, a smartphone that itself is still shrouded in mystery, that makes it rather curious.
The Xperia Z4 was almost quietly announced in Japan last week, giving rise to the speculation that it isn't actually Sony's latest flagship and is, instead, intended for the Japanese market only. The smartphone itself is somewhat of a disappointment, with barely anything changing except for the more recent Qualcomm Snapdragon 810 processor and a higher 5.1 megapixel front camera.
The Xperia P2, based on this leak, actually bears much of those same specs. To be more precise, here's a rundown of those components, highlight the parts that are NOT the same as the Xperia Z4:
• Processor: 1.9 GHz 64-bit octa-core Qualcomm Snapdragon 810
• RAM: 3 GB
• Storage: 32 GB
• Screen: 5.2-inch, 1920x1080
• Back camera: 12.1 megapixels, 1/2.3-inch Exmor RS
• Front camera: 5.1 megapixels
• Battery: 4,240 mAh
• Thickness: 8.9 mm – 10.9 mm
As you can see, there is little inside to distinguish the Xperia P2 from the Xperia Z4. That said, it will be hard not to differentiate the two at first glance. The Xperia P2 is considerably thicker than the 6.9 mm of the Xperia Z4. That bulk could, perhaps, be overlooked when one considers that the battery is almost twice as much as the Xperia Z4's as well. The thickness is also curious, as it seems that Sony is employing a design where top and bottom taper a bit, making those parts thinner than the rest of the body. It still has that Xperia P hallmark of a transparent strip at the bottom for some fancy lighting.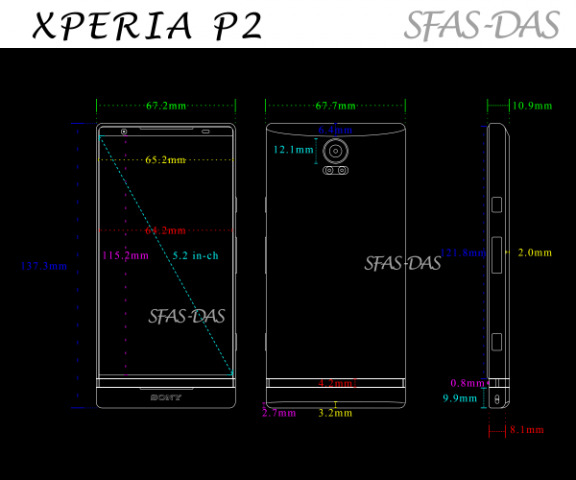 No word yet on when and where this smartphone will be launched, if it's true at all. But if it is, then the Xperia Z4 already has a rival within its own ranks.
VIA: cnBeta