Sony Xperia Z4 unveiled without fuss or fanfare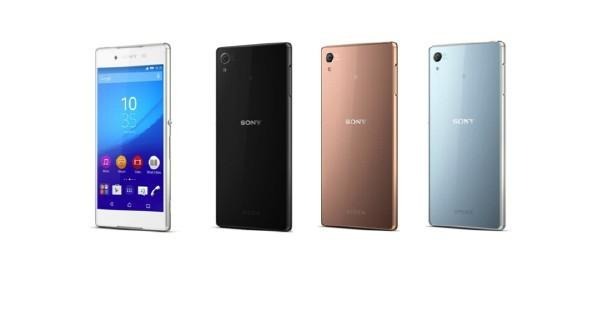 Sony is being strange lately, at least when it comes to its mobile devices. We already know that the Xperia Z4 would be coming soon, considering it was a no show at MWC last February even while the Xperia Z4 Tablet debuted with the name. The OEM seems to also flip flop on its position about releasing a flasghip once or twice a year. And now it just revealed the Xperia Z4 and, unlike its rivals in the market, it didn't even hold a special event to do so, which is a weird treatment of a flagship.
Seeing the Xperia Z4 might trigger a sense of deja vu. Yes, it looks exactly like the Xperia Z3, give or take a few tweaks in the external design. To say that Sony's flagships haven't undergone a significant evolution over the past 2 or 3 years would be an understatement. Even HTC changed clothes in more visible and easily identifiable ways. Then again, maybe Sony is aiming for brand and design familiarity more than any novelty that could have brought in fresh new blood. It is slimmer, at 6.9 mm, and lighter, at 144 g, than its predecessor, but these are subtle differences that are unlikely to win new hearts, or win back old ones.
Inside, however, the changes are more substantial. It's no surprise to find a 64-bit octa-core Qualcomm Snapdragon 810 running inside. This is assisted by 3 GB of RAM. Storage space is capped at 32 GB but fortunately there is still a microSD card slot that can support up to 128 GB more. The battery is definitely noteworthy, a large 2,930 mAh, definitely one of the largest we've seen on a phone of this size. The display, sadly, the same 5.2-inch 1080p screen.
The cameras, one of Sony's pride and joy, is a bit of a mixed bag. The rear one is still the same 20.7 megapixel shooter, with a 1/2.3-inch Exmor RS sensor and BOINZ image processor. The front, however, has been improved greatly, perhaps to the joy of avid selfie takes. It now sports 5.1 megapixels, which is quite plenty for both self shots and video chats. Of course, there are your usual assortment of camera software and effects, including Sony's AR feature for much laughs. Sony is also bringing in its other expertise: audio. The Xperia Z4 is equipped to handle LDAC, the new audio technology that promises high-res (better than CD) quality audio, the same promise made by Sony's WALKMAN line.
The Xperia Z4 will be running the latest Android 5.0. In terms of color, it will follow Sony's new found love for black, white, copper, and, now, aqua green. Sorry purple lovers. As expected, the smarpthone scores the highest dust and water proof ratings of IP6X and IPX5/IPX8, respectively.
It seems quite strange that Sony would be so quiet about its 2015 flagship when all other major players in the market, like LG who will be unveiling the G4 next week, are making quite a ruckus. It doesn't spark much confidence and almost feels as if Sony isn't that confident about main contender either. Or, hoping beyond hope, it might have something really big planned for later this year, one that will prove beyond reasonable doubt that it is still in the mobile device race.
SOURCE: Sony