Xiaomi Redmi Note 5 unofficially pops up again with 18:9 screen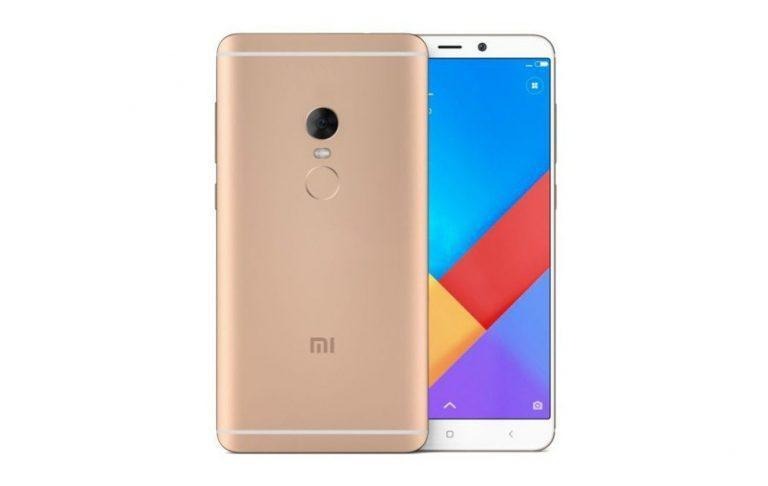 You can definitely tell that 18:9 is the new black when even mid-range smartphones are starting to sport them. The latest to join that group is Xiaomi, whose Redmi Note 5 has yet to be even announced. But like many smartphones these days, almost everything about the phone has been leaked, one way or another. The latest comes from e-tailer Oppomart, who doesn't exactly have a track record of accuracy in pre-release information. But, together with what we've seen so far, it is pretty much what you can expect.
The Redmi Note 5 is, curiously, supposed to be Xiaomi's entry into the 18:9 party. But just because it has a 5.99-inch 18:9 aspect ratio doesn't mean it can already dance with the likes of the Galaxy S8, LG V30, or even the OnePlus 5T.
An 18:9 screen ratio doesn't exactly mean barely existent bezels. It only means you have twice as many vertical pixels as you have horizontal ones, 2160x1080 in this case. There might be some doubts about Oppomart's product photo, but it does resemble what was seen on TENAA last month. Which means pretty visible bezels, especially when your bezels are white.
One thing that is actually still an open question is the Redmi Note 5's processor. Initially, it was thought to be a Snapdragon 660 and then that changed to a Snapdragon 636, which would be a first for that chip. Oppomart lists it as a Snapdragon 625, which might be a bit disappointing for its age.
The rest of the specs do match, but you can hardly go wrong here if it were a guessing game. RAM is noted to be 3 or 4 GB, with matching 32 or 64 GB of storage. A 4,000 mAh battery is almost expected for mid-range phablets. The 12 megapixel main camera and 5 megapixel front camera do dispel any hope of dual cameras here. The Xiaomi Redmi Note 8 still doesn't have a launch date attached, but it will be expected early 2018 at the latest.