Xiaomi Redmi 6 detailed: A new $150 hero phone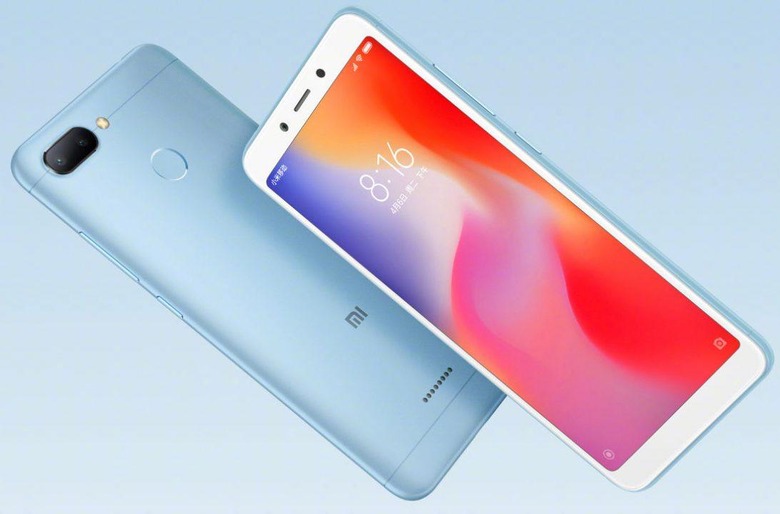 Those Xiaomi smartphone fans looking for the next newest low-cost hero phone can now rest easy, the Xiaomi Redmi 6 is here. The latest in the Redmi series, there should be little doubt that this device will find a whole lot of customers wherever there are users looking to spend as little money as possible for as much phone as possible. This device has a 5.45-inch display and MIUI 9 inside.
Xiaomi Redmi 6A
The Xiaomi Redmi 6's 5.45-inch display is HD+, which means it's 720p, but spread over a longer span than a standard 720p panel. This device's frontside is 80.7% display, the rest bezel, with no physical buttons up front. Around the side is a single power/lock button and a volume rocker.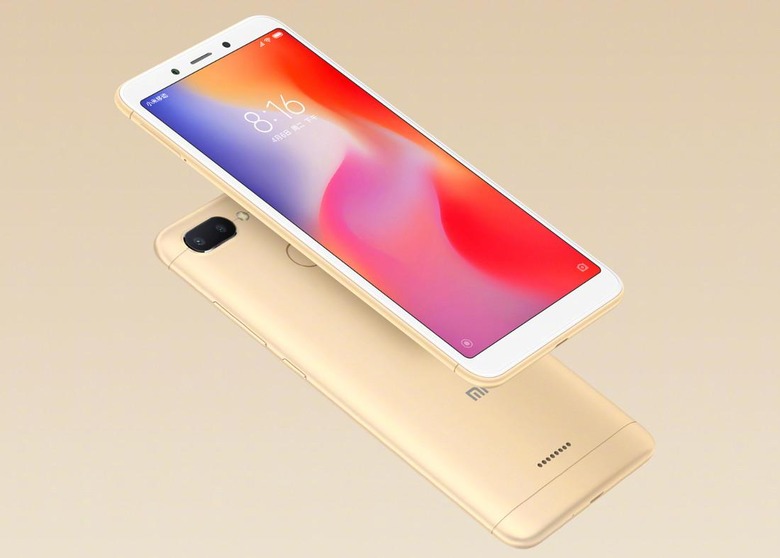 There's a 5-megapixel camera up front of this device that's surprisingly capable of face unlock and "AI portrait". While there's no possible way these two work as reliably as those features delivered on similar but higher-end devices, they're there nonetheless. That's what matters most.
Around the back is a pair of cameras, one 12MP and another 5MP. These come with a single LED flash and the ability to work with "AI portrait mode" photos. Under the hood is a MediaTek Helio P22 12nm chipset with 3GB RAM and 32GB internal storage. There's also a version with 4GB RAM and 64GB internal storage.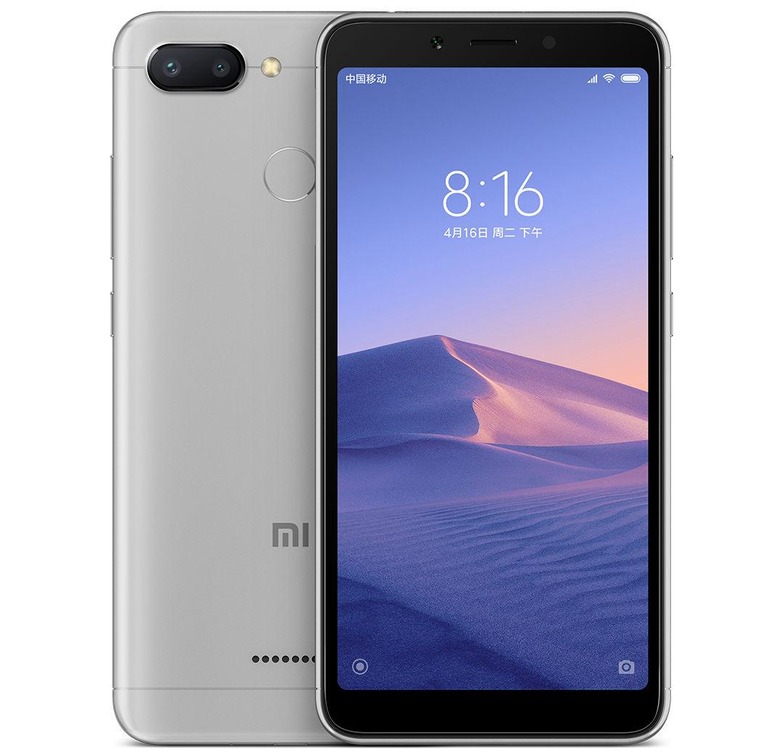 This device has a fingerprint sensor on its back, a 3.5mm headphone jack, and two microphones. Users will be able to use 2x SIM cards at once or one SIM and one microSD card. This smartphone supports 4G VoLTE, WiFi 802.11 b/g/n, Bluetooth 4.2, and GPS + GLONASS.
Xiaomi Redmi 6 with 3GB RAM + 32GB storage will cost somewhere around 800 yuan (US$ 124 / Rs. 8,410 approx.). The most powerful version will cost slightly more: Xiaomi Redmi 6 4GB RAM + 64GB storage will cost approximately 1000 yuan (US$ 156 / Rs. 10,520) – that's approximately 200 yuan more, which might seem like a lot if you're thinking 1 yuan is 1 dollar, but it's not even close. The difference in prices between versions of the 6 is only $32 USD.
Xiaomi Redmi 6A
There's a lesser version coming too. That's the Xiaomi Redmi 6A, with 2GB RAM and 16GB internal storage, all for around 600 Yuan. That's approximately US$ 93 / Rs. 6,307, and an impressive value proposition indeed. That device only has a MediaTek Helio A22 chipset (far less powerful than the P22) and just a single camera at its back. The nerve!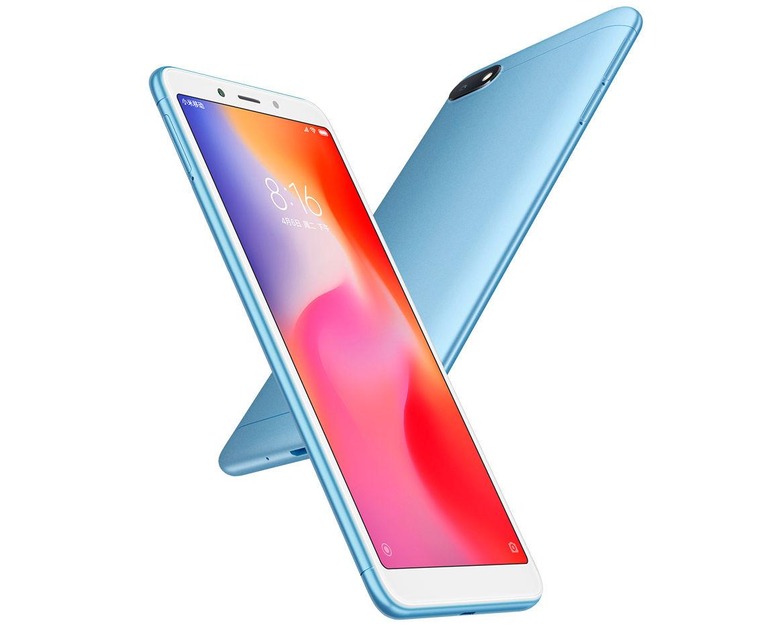 The display panel on the 6A is the same as the 6 and the device comes in the same colors as the 6, too. The 6A does NOT come with a fingerprint scanner, however, as it is truly meant to be the bare minimum of modern day smartphone feature delivery.
Each of these phones will be available starting on June 15th in China. Don't be surprised to see people around the world picking one up through 3rd-party sources. That $100 phone will be hard to pass up.