Xiaomi partners with Uber for hand-delivered phones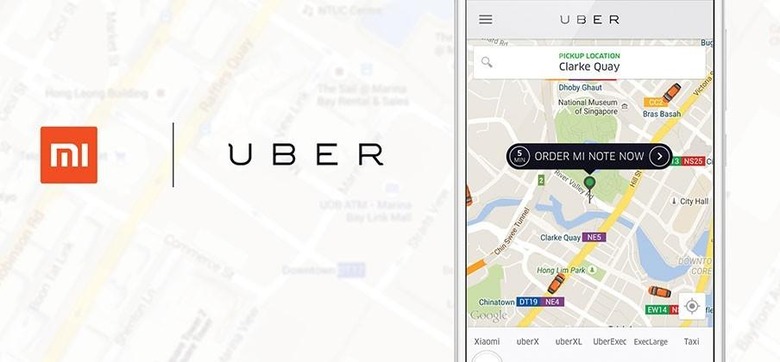 Uber has partnered with the smart device company Xiaomi to deliver their newest smartphone to new users. Ordering this new device, the Xiaomi Mi Note, will have the same process as ordering an Uber vehicle for pickup. Inside the Uber app, users will tap the "Xiaomi" button and proceed with ordering the new smartphone. Once they've ordered the phone successfully, the phone will be delivered to the user "within a few minutes." This partnership will be paired with an early launch of the phone for Uber customers exclusively.
Sadly this delivery service will not be working in every place Uber operates. This is strictly a Southeast Asia joint. Uber riders in Singapore and Kuala Lumpur will be the first able to order the Mi Note exclusively through this Uber service.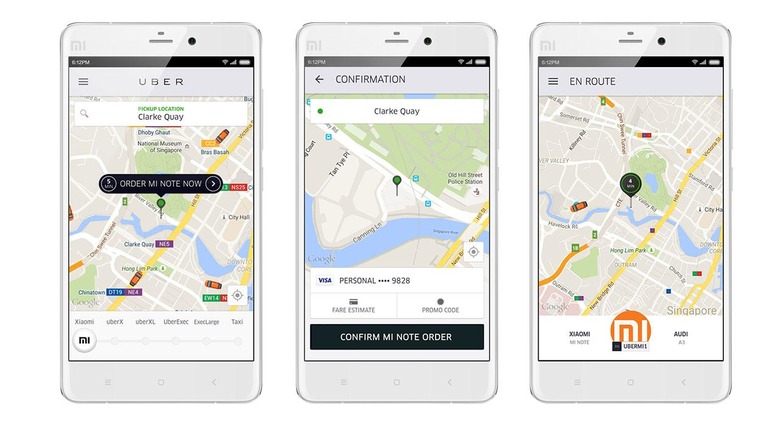 Above you'll see the in-app process users will be initiating.
This pre-launch delivery will take place through the Uber app one full day before the smartphone is available online through mi.com. Payments will be processed through the credit card users have working on their Uber account.
The power of the on-demand economy is transforming the consumer experience," said Mike Brown, Uber Regional General Manager, Southeast Asia, Australia, and New Zealand, "and we are excited to take this to another level in Southeast Asia."