Xiaomi outs Hi-Fi Mi Headphones, more cramped Mi Box mini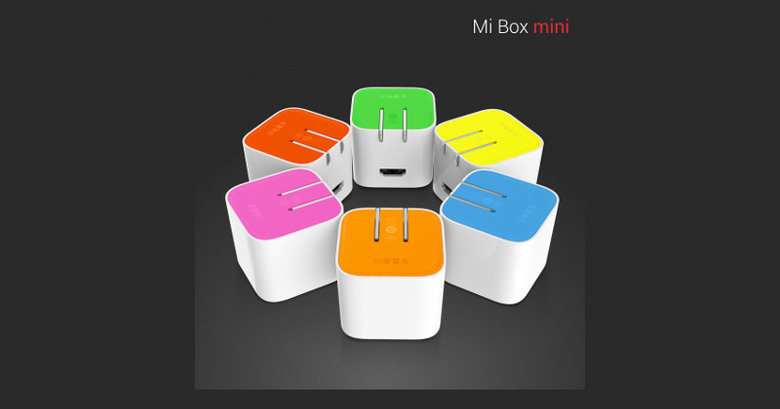 Today, Xiaomi not only debuted its super high end Mi Note phablet. It also revealed two new products that flaunted the companies manufacturing and engineering muscles. The Mi Headphones is designed withs superior audio quality in mind and goes quite nicely with the Mi Note's Hi-Fi audio promise. On the other hand, the Mi Box Mini probably doesn't deserve to be called a set-top box anymore. Not because it doesn't fulfill its purpose but because it's hard to qualify it under that category because of its ridiculously small size.
The Mi Headphones feel custom made for the new Mi Note because of their similar acoustic bent. The headphones boast not just of high-quality (and probably expensive) materials, it also promises to employ those for a premium listening experience. For example, it uses silver-plated straight cable instead of your usual braided setup in order to decrease impedance and interference from leaking signals. The 50 mm beryllium diaphragm speakers are noted to be 25 percent larger than your usual headphone speakers and have a lower 32-ohm impedance. At the same time, these headphones were also designed with comfort in mind, allowing users to replace the ear covers with their preference of over-ear or on-ear covers.
While the Mi Headphones exude premium quality, the Mi Box Mini exudes insanity. This box, if you could still call it that, is, in Xiaomi's own words, impossibly compact. It is just one-fourth the size of the Mi Box itself and could very well be mistaken for a smartphone charger plug. The motherboard inside is also noted to be just a third the size of a credit card. Make no mistake, though, this one has a bit of bite to it. There are a total of 282 components crammed inside, including a 1.3 GHz quad-core Cortex-A7 chip, 1 GB of RAM, and 4 GB of storage. It can output video in 1080p, has support for Dolby and DTS audio, supports 2.4G/5G dual-band WiFi, and still has room for its own power supply,
For just 199 RMB ($32), those in China will be able to get their hands on this rather crazy box along with a Bluetooth remote and a 1.5 m HDMI cable. Of course, the Mi Headphones has a higher price of 499 RMB ($80). Both available in China starting January 20.