Xiaomi Mi Play revealed on Christmas Eve
There's a Xiaomi Mi Play out on the market now, and it's aiming for the lowest of the low end. This smartphone costs a mere ¥1099/$160/£130 – one of the least expensive smartphones ever made by a well-known smartphone brand. With the Xiaomi Mi Play, users will get a 5.84-inch display, a lovely selection of casing colors (with gradient color flow) and one full year of free mobile data in China – 10GB a month, totally free.
Imagine this smartphone launched in the United States. A smartphone for $160 with a 5.68-inch display with a pair of cameras on its back, a trendy waterdrop notch display up front, and free data for a year. That'd be absolute madness, of that you can be sure.
But this isn't the North American mobile market, it's China. In China, the smartphone market is currently a ravenous winner-take-all brawl, and it's summoned some intense competition. There's a lot of customers to be won in China, and Xiaomi is more than willing to invest the time and money necessary to create the phones – like this Mi Play device – to command all levels of said market.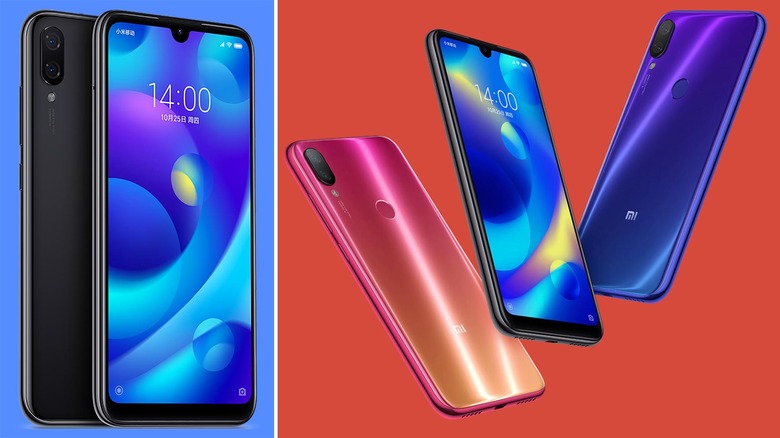 This smartphone rolls with a 1080 x 2280 FHD+, 432 PPI display with "sunlight screen" as well as night light, eye protection mode, step-less color temperature adjustments, and a body thats just 147.76 x 71.89 x 7.8 mm. There's a 3000mAh battery inside with 5V2A charging and micro-USB compatibility. There's no NFC, but there is a fingerprint scanner on the back.
As it is with most (or all) smartphones from Xiaomi, this Xiaomi Mi Play comes with its own soft rubber protective cover in the box. Also in the box is a "custom SIM card" (to support the free data for a year), SIM card pin, a USB data cable, and a power adapter.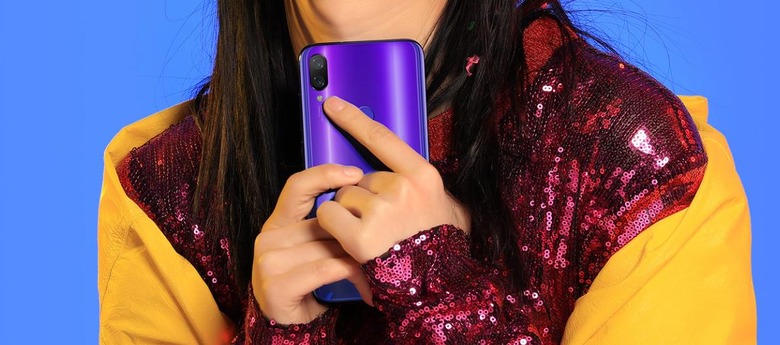 The basic version of this smartphone includes 4GB RAM and 64GB internal storage. Users will have a MediaTek P35 processor with IMG GE8320 GPU under the hood, and they'll be able to select from three color combinations. Dream Blue, Shuguangjin, and Black.