Xiaomi Mi Box to be company's first US Android product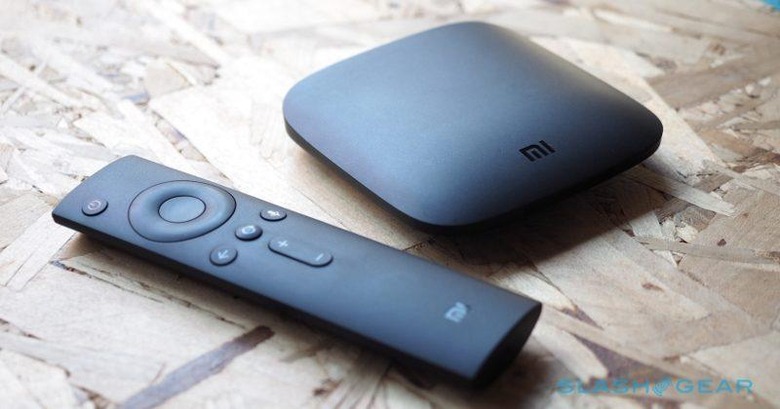 Xiaomi fans in the US might continue to be disappointed at the company's slow US march, but next month it might get a step closer. According to sources, Xiaomi's teased October reveal will feature an Android product, but it's not the smartphone you are looking for. Instead, it will be all about the Mi Box Android TV set-top box that will allow Xiaomi to compete in the US in a market that's relatively young and relatively unconquered, ensuring it can leave a stronger mark on consumer's minds before it takes on the smartphone giants.
Although set-top boxes haven been around for quite some time, "smart" TV boxes aren't as old. Although the Apple TV is an old player in this game, it doesn't exactly enjoy the same high-profile presence as its iPhone and iPad cousins. Google's Android TV, on the other hand, has no clear champion yet that will make the platform synonymous with smart TVs and boxes.
Enter Xiaomi, whose brand has already entered into mainstream consumer consciousness, even in the US. Although a long-time Android device maker, the Chinese manufacturer hasn't always been buddies with Google. So it is a bit unusual that, at Google I/O 2016 last May, Xiaomi was given the stage to present an Android TV box, albeit not branded under the Nexus line.
The Mi Box sported a 64-bit quad-core Cortex-A53 processor with, by now measly, 2 GB of RAM and 8 GB of internal storage. By no means a high-end Android device, the palm-sized curved box is clearly directed towards media consumption, particularly via streaming, and maybe a few casual games. The demo from I/O showed it running Android N, though it's up in the air whether it will actually launch with Android 7.0 or 7.1 by the time it hits the market.
And that time, according to source, will be in the early fourth quarter of this year, possibly October. Google is expected to announce the new Pixel and Pixel XL smartphones around that time as well, and Xiaomi might also use that opportunity to finally launch the device, nearly 5 months after its announcement. As for the price, no figure has been officially confirmed but it is widely believed to cost less than $100, which is going to be a tempting offer for Android fans.
VIA: TechCrunch