Xiaomi Mi A3 photo samples see value in low-end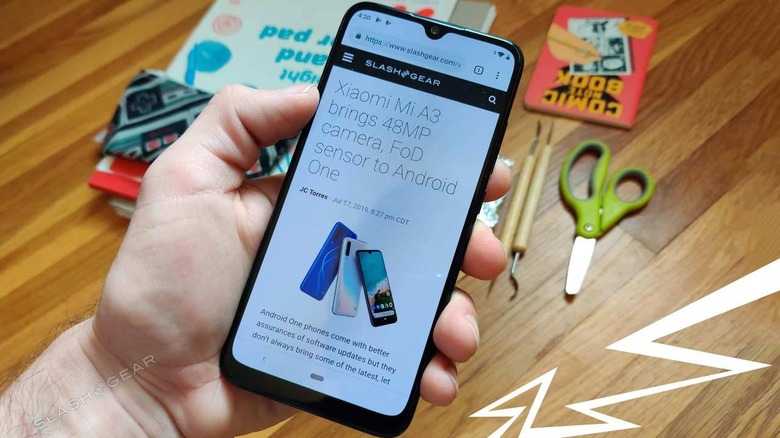 Today we got the Xiaomi Mi A3 to take an early look before our full review. Today's article (the one you're in right now) will serve as a very simple peek at the Xiaomi Mi A3 and its abilities as a camera. Please take note that this is a sort of preliminary investigation – we'll most certainly have a Xiaomi Mi A3 Review released in short order, as well!
The Xiaomi Mi A3 seems like a paradox. It's a relatively inexpensive phone, and one running Android One – those elements add up. But the machine has a surprisingly hefty camera array – at least by the numbers. And it has a fingerprint-on-display sensor to boot! How is all of this possible in a phone that costs 249 EUR (right around $280 USD)?
Xiaomi Mi A3 back-side cameras include:
• 48 MP, (wide lens), f/1.8 aperture, 1/2", 0.8µm pixel size, PDAF
• 8 MP, (ultrawide lens), f/2.2 aperture, 1.12µm pixel size
• 2 MP, f/2.4 aperture, depth sensor
Much like MOST modern major-label smartphones released recently, the photos you capture with the Xiaomi Mi A3 will look highly decent. It's almost more difficult to find a new smartphone that has a bad camera setup than it is to find one with cameras that are decent. That in mind, I'd like to give you a quick look at how a higher-end smartphone presents the same scene as this less-than-$300 Xiaomi presents a scene.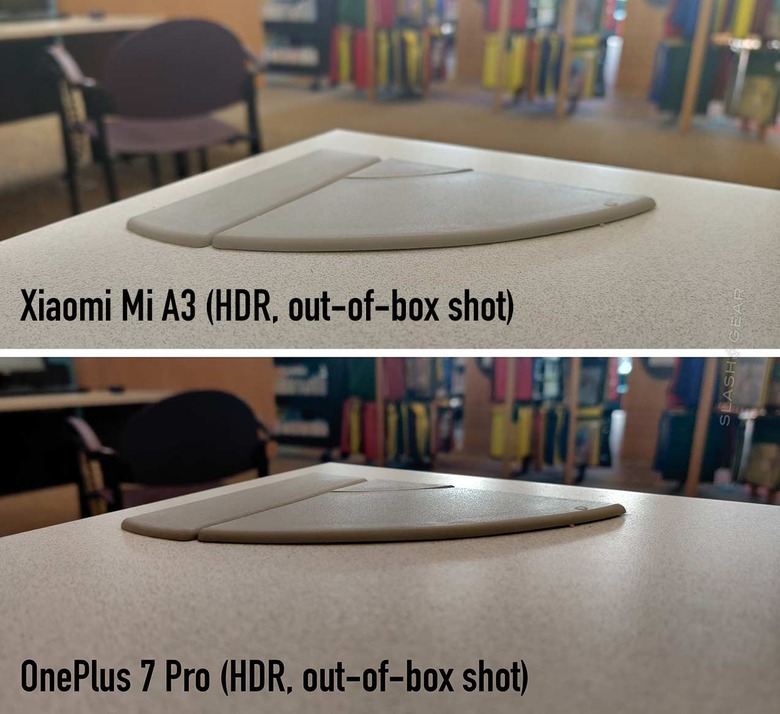 The OnePlus 7 Pro captures a photo that's got slightly deeper blacks and a more natural-feeling range of color overall. It'd be possible to do post-capture edits to the Xiaomi photo to give it a quality similar to that of the OnePlus photo – but that's sorta beside the point. most people just want a photo that looks good right out the gate. Both cameras produce a decent result, but it's clear where your extra money went when you witness the fruits of what OnePlus 7 Pro's camera system is capable, right away.
Below you'll see a few more photos captured by the Xiaomi Mi A3. This camera system isn't perfect, but it's pretty GOSH-DARNED nice for the price.
Just supposing you were wondering, these simple test photos were captured in a variety of lighting conditions without the aid of any 3rd-party equipment. No tripods or any sorta stuff like that.
All the photos above were captured with the back-facing array of cameras on the Xiaomi Mi A3. This device also sports a 32MP front-facing camera with f/2.0 aperture and 0.8µm pixel size, hopefully for the win. Tests pending shots and such incoming! Stay tuned for our FULL REVIEW!
This phone will cost 249 Euro in its Mi A3 4GB+64GB (RAM / internal storage) configuration. There'll also be a 279 Euro version with 4GB+128GB. The lesser of the two went up for sale on mi.com, Mi Stores, Carrefour, El Corte Ingles, MediaMarkt, Movistar, and Worten, in select countries. The 128GB edition was also available for reservation via Mi Stores and on mi.com, and at least one version (if not two) will be coming to Alcampo, Amazon, and FNAC "in the upcoming weeks."