How Xiaomi Mi 9 Details Out-Style Galaxy S10 On Launch Day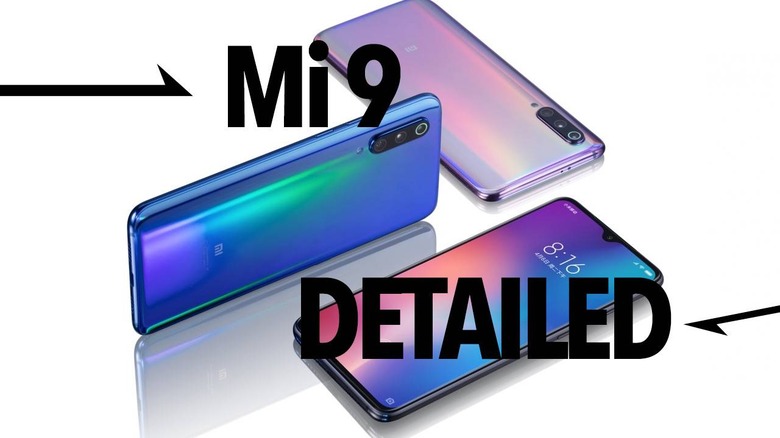 Today Xiaomi decided it was a perfect time to reveal their Xiaomi Mi 9, a device that targets the Samsung Galaxy S10 like a heat-seeking missile. This smartphone has many of the same specifications as the Galaxy S10 and attempts to out-style the competition with a set of external colors and variants that make Samsung's release look positively tame. The Xiaomi Mi 9 is joined by the Xiaomi Mi 9 SE this morning with a set of images that make this lineup look like China's the leader of the pack in South Korea's stead.
NOTE here that we're assuming the specs we've seen most recently on the Galaxy S10 in leaks are accurate – we won't know FOR SURE until Samsung's event later today. The Xiaomi Mi 9 was revealed in full this morning, from top to bottom, in official fashion. Because of Xiaomi's official release, we can guarantee that what we've got for the smartphone here in the way of details is entirely accurate.
The Xiaomi Mi 9 has a 6.39-inch Samsung Display-made AMOLED display while the SE edition has a 5.99-inch display. Both devices have 1080p resolution. Both devices have an "all curved" design – which Xiaomi suggests means they're made to "fit comfortably in the hand." The more obvious element at play on the back and sides of these devices is the "holographic rainbow spectrum" effect in a variety of fabulous colors.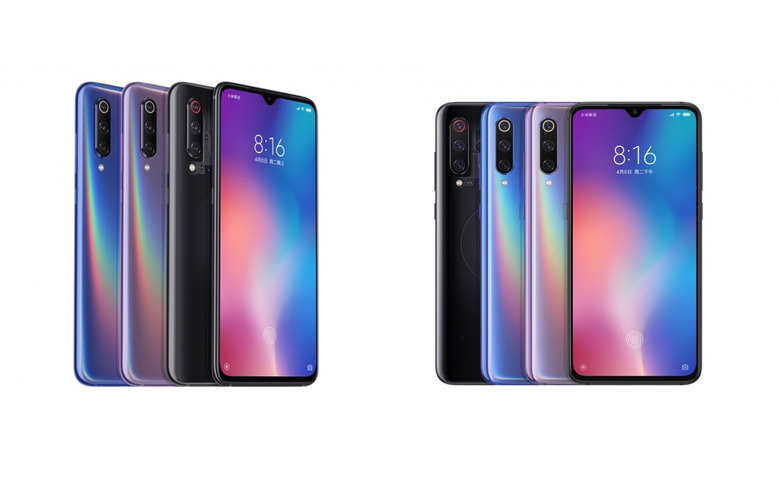 The Mi 9 has a Qualcomm Snapdragon 855 with 8GB RAM, while the Mi 9 SE has a Qualcomm Snapdragon 712 with 6GB RAM.
These devices have an under-display fingerprint sensor "that unlocks the phone up to 25% faster than the previous generation", says Xiaomi. It's likely the Samsung in-display fingerprint reader in the Galaxy S10 works quicker – but the speed at which we're working with these sorts of sensors at this point won't matter too much to most people. It's just those picky few!
The Xiaomi Mi 9 works with a 3300mAh battery with 20W wireless charging. That's the first time this has been offered on a smartphone. Xiaomi suggests "this solution has received certification from renowned German institution TUV Rheinland for safe quick charging." This device has Qualcomm Quick Charge 4+ with 27W wired charging for a 70% charge in 30 minutes, and a full charge in 60.
Cameras on the Xiaomi Mi 9 include a 48-megapixel Sony IMX586 1/2″ sensor, with a full triple-camera setup to take all sorts of photos. One of the other lenses is a 16-megapixel ultra-wide-angle camera that's able to snap photos as close as 4cm. That's new – the vast majority of smartphone cameras need a bit more space to gain focus – this one gets up REAL close.
Xiaomi submitted the phone to DxOMark early, gaining a score of 107 for camera (making it a current 3rd-place overall) and 99 for video, ranking in at number one for all smartphones thus far tested. The Xiaomi Mi 9 SE has three cameras as well: 48MP, 13MP, and 8MP.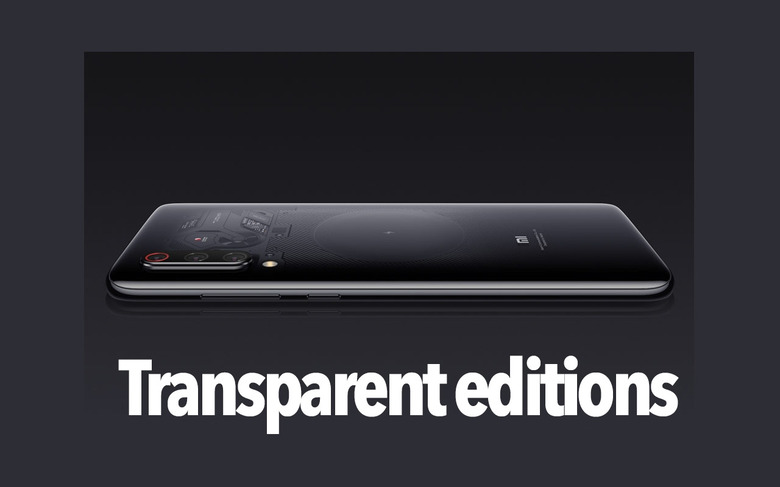 There's a Xiaomi Mi 9 Transparent Edition as well. That'll have 12GB RAM, an "all-curved glass body" and "a futuristic design carved using CNC micro-engraving technology." This device also has a slightly better camera on its back – f/1.47 aperture and 7P camera lens. (And don't forget the Transparent Edition of the Mi 9 SE, too – paradox!)
Mi 9 pre-order started on February 20th and general sales across mi.com and Xiaomi's major sales channels in China start on February 26th. Mi 9 will retail at RMB 2999, RMB 3299 and RMB 3999 for the 6GB+128GB, 8GB+128GB and 12GB+256GB (Transparent Edition), respectively. Mi 9 SE will be available starting on the 1st of March at GMT+8 10AM (China time) on mi.com, starting from RMB 1999 for 6GB+128GB, and RMB 2299 for 6GB+128GB.