Xiaomi Mi 9 May Out-Hype Galaxy S10 With Same-Day Event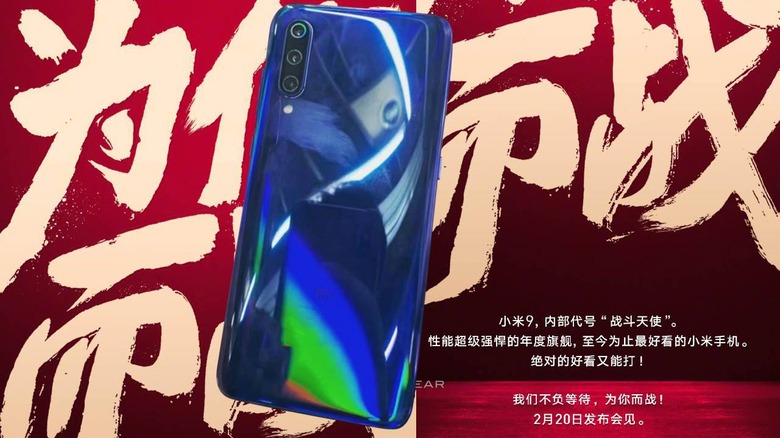 Xiaomi is aiming directly for Samsung's bread and butter this month as their next smartphone's reveal event date shows. This event will take place on February 20th in China – making it impossible to not see the reveal of their next phone as a direct challenge to Samsung's same-day event. The Samsung Galaxy S10 will have to face off against the Xiaomi Mi 9, a smartphone the company calls its "most powerful and beautiful phone" they've ever made.
The Xiaomi Mi 9 leaked in several images over the last week, likely in the hands of case-makers or manufacturing leak affiliates. What we're seeing is the 3-camera setup teased by Xiaomi this morning, what with its two cameras below a third camera which sports a ring. Xiaomi implies in their preview that these cameras are for quick focus (ToF time of flight sensor camera), top-notch image quality, and wide-angle image capture.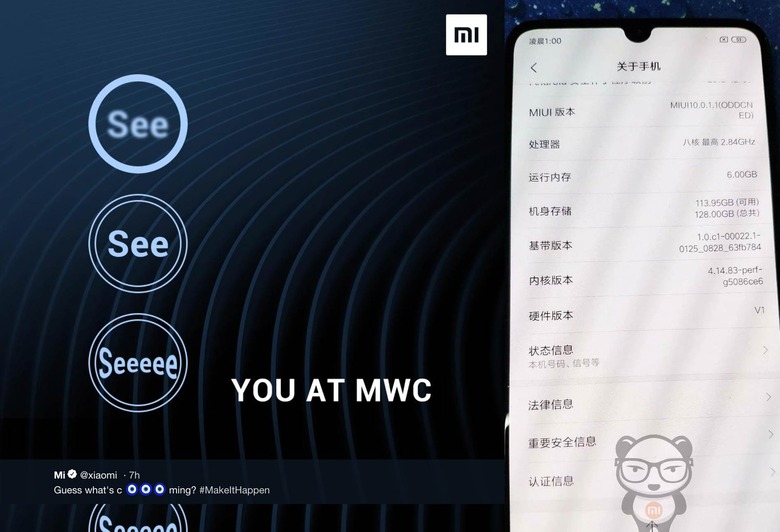 The main camera here is said to have a 48-megapixel sensor, while a 12MP secondary camera sits below it and the top is a ToF. The frontside display is rumored to come in around 6.4-inches with a water drop notch, and a bit of a black bezel rests around the entirety of this display.
Unlike Samsung's Galaxy S10 and S10 Plus, the display glass here is largely flat. This is similar to what Samsung will bring with the Galaxy S10e. There is no fingerprint sensor on the back of the Mi 9, implying that, if there is a fingerprint sensor at all, it'll be either under- or in-display.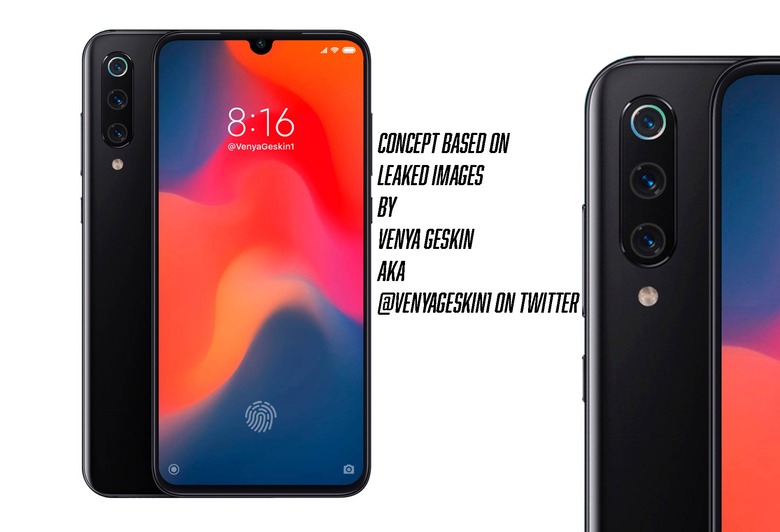 There's a power button, a volume rocker, and a third button that's probably in place to call upon Xiaomi's personal assistant – or just default to Google Assistant. Further details come from a screenshot of the device's Settings, which suggest MIUI 10.0.1.1 (Android 9) and a 2.84GHz processor (likely Snapdragon 855) with 6GB RAM.
This device has NFC and a USB-C port as well as 27W fast-charge capabilities. The Mi 9 is shown to have 128GB internal storage and single-SIM card functionality. It's possible there's dual-SIM functionality and just one appears in notifications – but we'll see!
Have a peek at some of our latest updates on Galaxy S10 to see how it (or they, rather) compare to the Xiaomi Mi 9 as leaked thus far. If we're going to look at this with spec-vs-spec, this race is pretty gosh-darned close already. If we start at the cameras, Xiaomi might already have Samsung beat. Next, Xiaomi has a folding phone to take on Samsung, too!