Galaxy S10: The latest leaked prices, colors, and options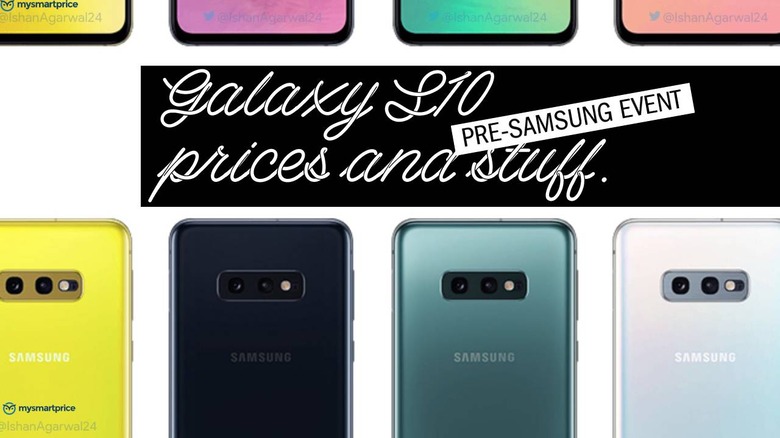 The Samsung Galaxy S10 leaked enough that we're able to show not just the specs, but the colors and the expected price options too. Now, just before the big event on the 20th of February, the entire show (at least these phones) have been leaked enough that we can run down your options. Your options, that is to say, if you're definitely planning on buying a Samsung Galaxy S10, S10E, or S10 Plus.
The Samsung Galaxy S10 will come in three different sizes, one each for the names Samsung Galaxy S10E, Galaxy S10, and Galaxy S10 Plus. The smallest of these is the S10E, a device that'll come in four colors. The images you see here come from either Twitter user Ishan Agarwal or MySmartPrice.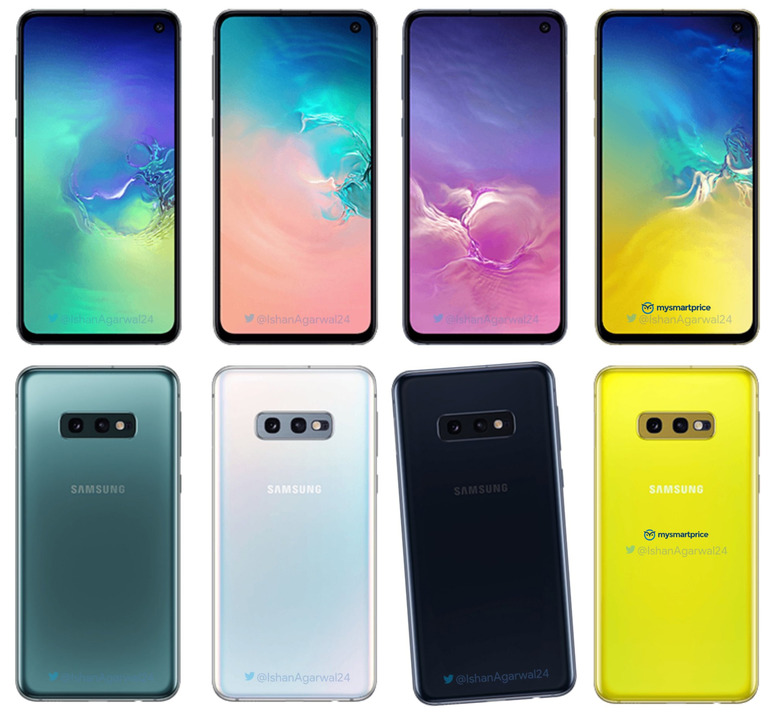 Above you'll see the Samsung Galaxy S10E (E stands for Essential), in Canary Yellow, Black, Green, and White. The yellow might well be a bit more subdued in real life – here it looks positively eye-searing if I do say so myself.
Next you'll see the three base colors of the Samsung Galaxy S10 and the Samsung Galaxy S10 Plus. I write Plus because it's easier for me to get my head around, and I feel like it makes more sense search-wise. That said, Samsung's way of writing it with the + symbol looks nicer from a graphic design standpoint, so I'm torn!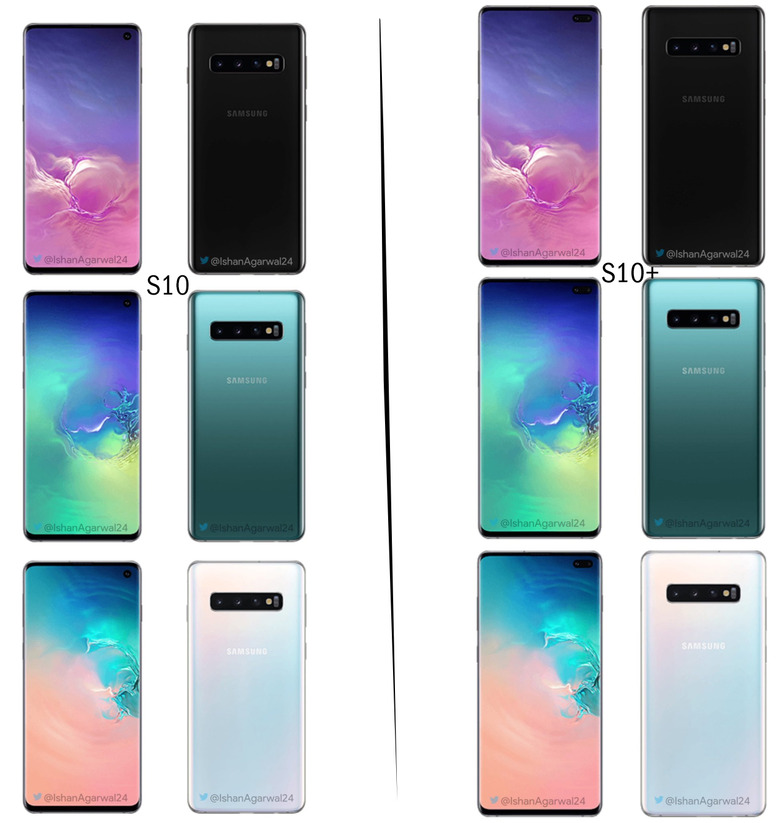 The prices of these devices are based on a variety of inputs, most of which make for a nice set of informed guesses. These should act as a preliminary guide for you right this minute – but don't mistake them for a hard-and-fast set of rules. Don't go getting a loan or start making any bets on these numbers just yet – wait until Samsung's held their event and we get the full story.
Prices of the Galaxy S10, S10E, S10 Plus at launch (estimated):
• S10E 128GB: $700
• S10 128GB: $820
• S10 512GB: $1100
• S10+ 128GB: $960
• S10+ 512GB: $1250
• S10+ 1TB : $1500 (Ceramic)
• Galaxy Buds: $150 USD
Yes there is indeed a high likelihood that there's a black Ceramic variant of the Galaxy S10 Plus, and it's quite likely that model will only be available as the most expensive version of the phone, lucky you! Below you'll see the real-deal approximate prices of the Samsung Galaxy S9 and Galaxy S9+ at launch. These prices remained in-effect until the launch of the Samsung Galaxy S10.
Prices of the Galaxy S9 and S9+ at launch:
• Galaxy S9 64GB: $720
• Galaxy S9 128GB: $770
• Galaxy S9 256GB: $840
• Galaxy S9+ 64GB: $840
• Galaxy S9+ 128GB: $890
• Galaxy S9+ 256GB: $960
The Galaxy S10 device family will likely be put on pre-order within 24 hours of the launch event. The launch event takes place on February 20th, 2019. There we'll see the Samsung Galaxy S10, S10E, and Galaxy S10 Plus, not to mention the new wireless earbuds called Galaxy Buds and a few surprises. Cross your fingers for more surprises than few – the more the merrier!