Xiaomi Mi 6 launch now has a date, specs seen on AnTuTu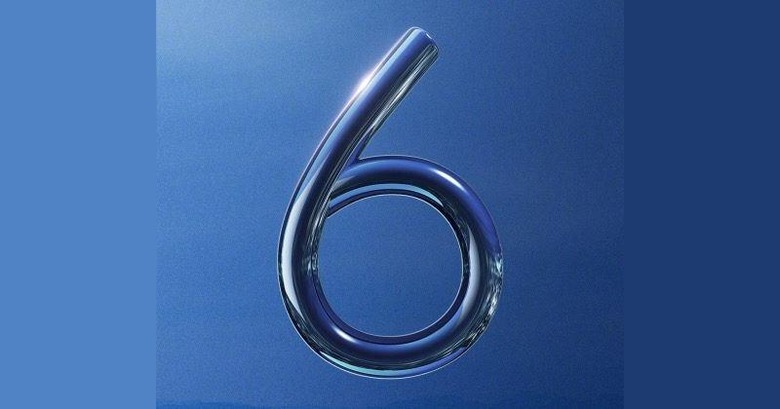 Xiaomi has done it again. No, it hasn't yet revealed its next hot-selling smartphone. Instead, it is again building up the hype around it. How? Why by scheduling an announcement that revealed when the actual announcement will be. Needless to say, Xiaomi has revealed that by this time next week, it will finally be telling the world its vision of what a 2017 flagship means. Thanks to AnTuTu, however, we don't have to wait too long to know what's going to make it tick.
Xiaomi's official announcement for the Mi 6 shows a glass number 6 floating above a city. Perhaps it's a reference to the smartphone's glass design, which will be in line with this year's trend. Other than that, and the date itself, Xiaomi is keeping mum, though we can expect it to tease the smartphone in the days ahead.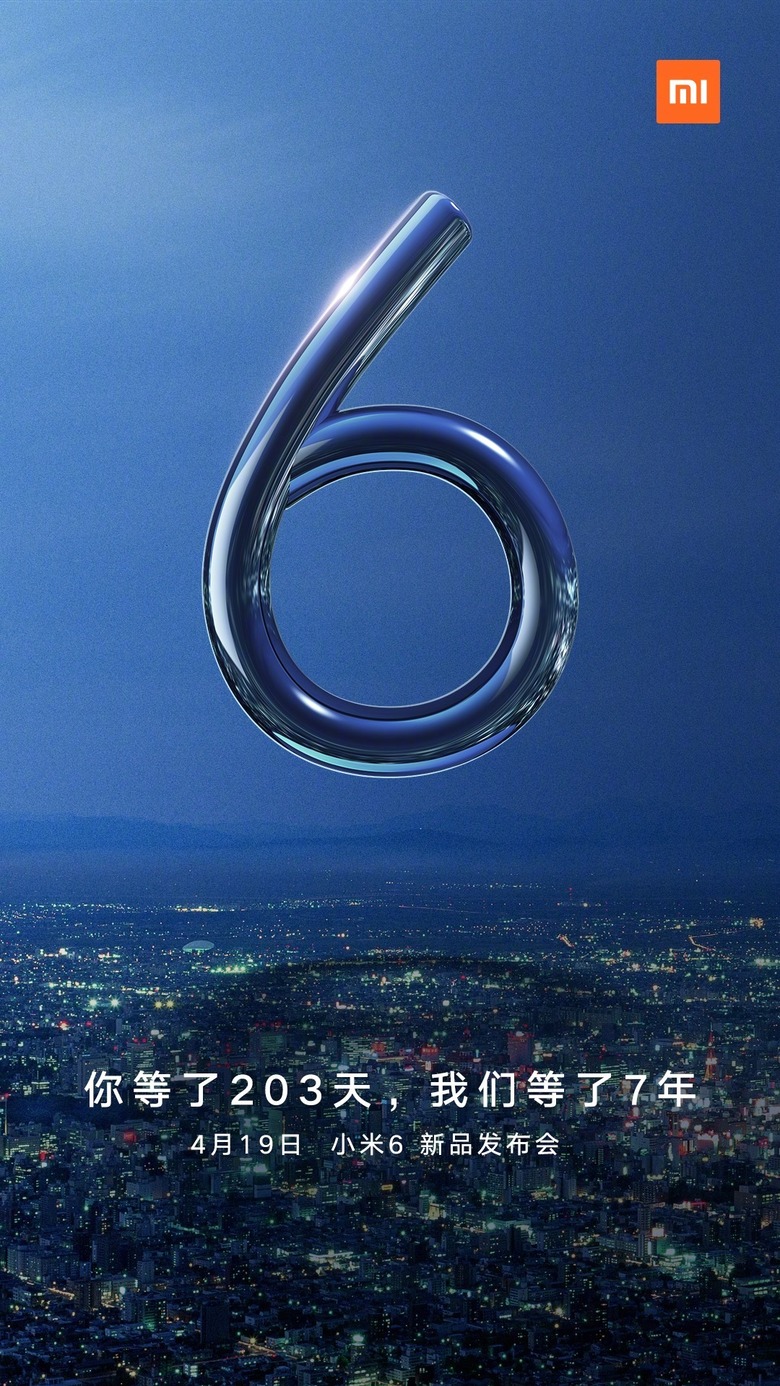 Design aside, we might already have a clear idea of what the Xiaomi Mi 6 will have to offer in terms of performance. AnTuTus says that the smartphone, codenamed "sagit", will run on a Qualcomm Snapdragon 835, with 4 GB of RAM, 64 GB of storage, and a 1080p screen. There's also a 12 megapixel rear camera and an 8 megapixel front one.
That pretty much matches what we saw at Geekbench except for one thing. Geekbench lists too variants of the Xiaomi sagit, one with 4 GB RAM and 64 GB storage, the other with 6 GB RAM and 128 GB storage. AnTuTu is so far silent on the other variant.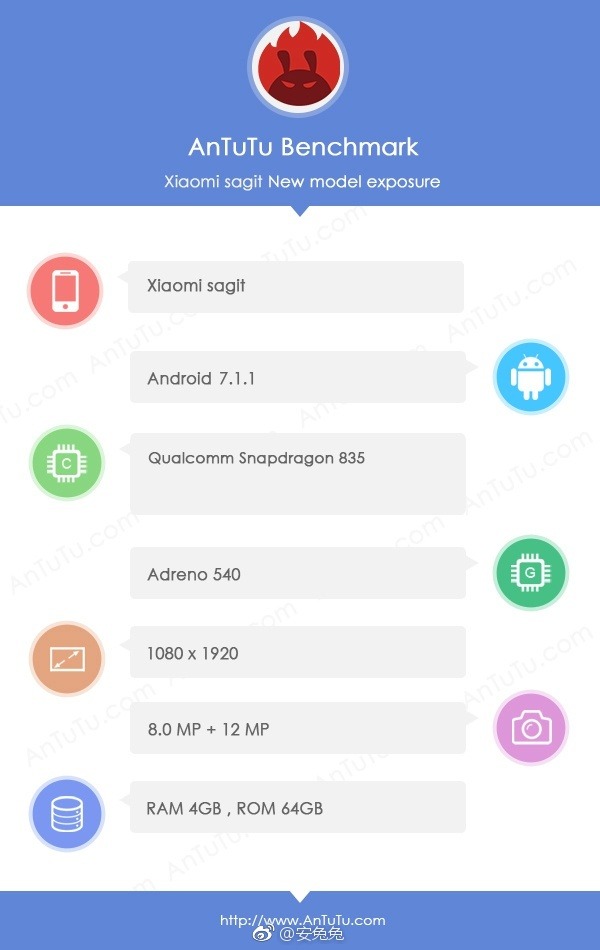 Xiaomi is setting an April 19 date to unveil the Xiaomi Mi 6. But given the schedule of the Snapdragon 835, it isn't yet known when the phone will actually become available. The Sony Xperia XZ Premium, which also runs on the same processor, won't be available until June at the earliest.