Xiaomi Mi 6 pops up at GFXBench with SD835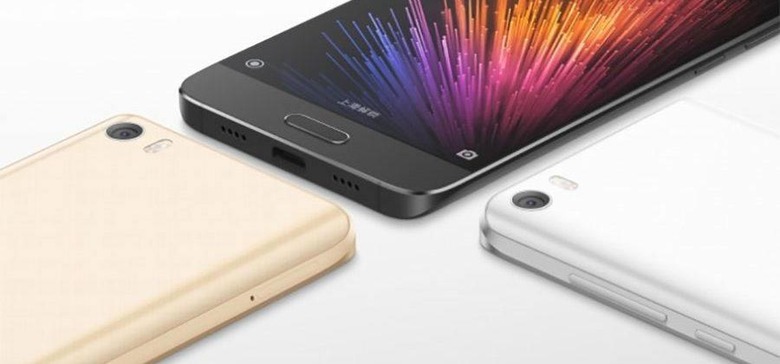 Whether its rivals like it or not, Samsung has set the bar for this year's flagships, from the almost all-screen front to the processor running inside. The latter practically means the Qualcomm Snapdragon 835, which will only be available to those who chose to date their launch after the Galaxy S8. One such smartphone is the Xiaomi Mi 6, which has appeared at GFXBench as the "Xiaomi Sagit", revealing what fans can expect from the OEM's upcoming champion.
Xiaomi became popular in China for smartphones that sell out in just minutes. That miracle is commonly attributed to selling mid to high end smartphones at dirt cheap prices. Lately, however, Xiaomi has proven it's more than willing to play ball with the big guys and has aimed higher, both in specs as well as, sadly, in price.
The Xiaomi Mi 6 is apparently no exception, at least based on this sighting in GFXBench. It is driven by an unmarked Qualcomm processor, though it is clearly the Snapdragon 835 based on the clock speeds. There will be choices of 4 GB of RAM and 64 GB of storage or 6 GB of RAM and 128 GB of storage. Main camera is a 12 megapixel shooter while the one on the front has 8 megapixels.
The one disappointing aspect of this alleged Mi 6 is that it still lives squarely in Full HD territory. The screen is noted to be a 5.1-inch panel with 1920x1080. While that might translate to cheaper prices and longer battery life, this day and age users pretty much expect QHD on top of the line devices.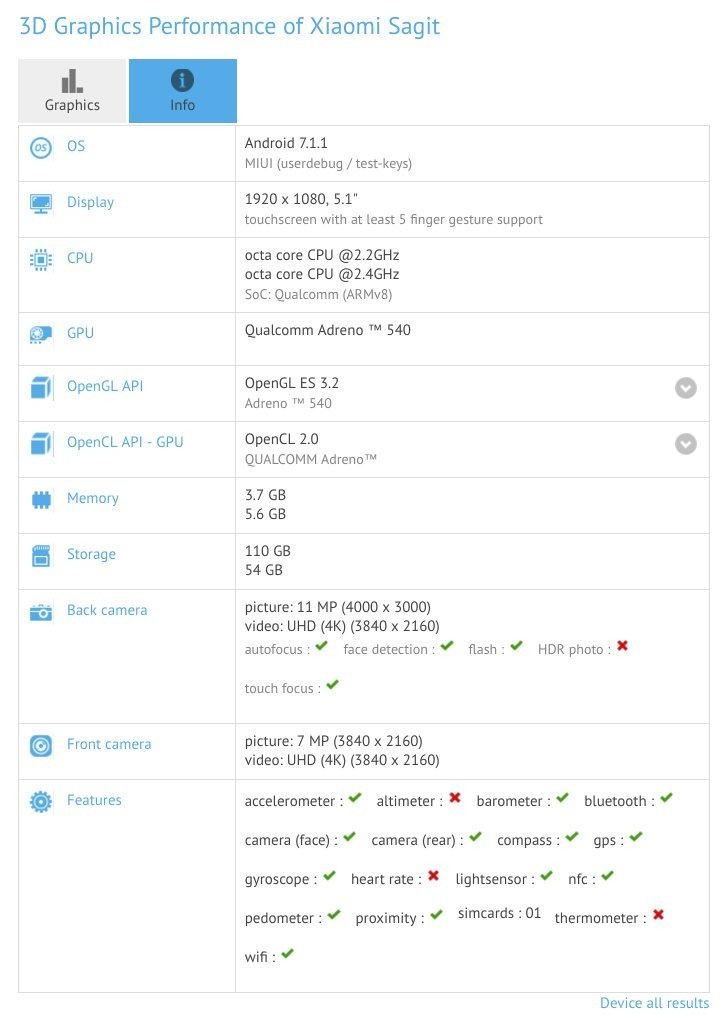 There is no date yet for the Xiaomi Mi 6, but it's unlikely it will come until after May, thanks to a period of exclusivity with the Snapdragon 835. Depending on when it launches, the Mi 6 will have the distinction of being the third smartphone to launch with the processor, following the Sony Xperia XZ Premium and, of course, the Samsung Galaxy S8.
SOURCE: GFXBench