Xiaomi Mi 5 hands-on: The surprise buzz-maker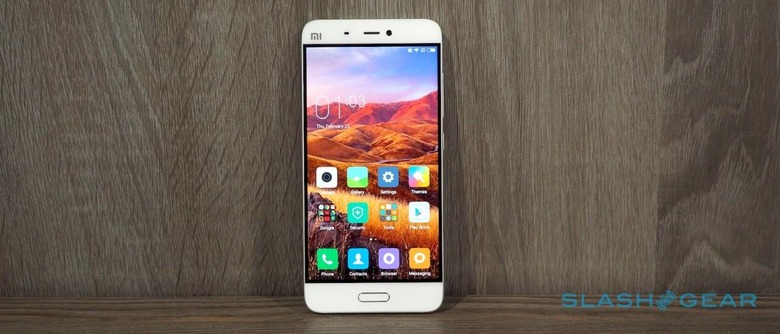 For a company which doesn't officially sell its Android smartphones in the US or Europe, there's an astonishing amount of buzz around Xiaomi here at Mobile World Congress. The Chinese firm has made a name for itself with surprisingly well-specified phones at impressively competitive prices, and the Xiaomi Mi 5 is shaping up to be no different.
As we've seen from Xiaomi before, it has cherry-picked some of the latest components on the market despite the budget price tag. So, you get Qualcomm's Snapdragon 820 – also found in the Samsung Galaxy S7 and LG G5, you might recall – and at least 3GB of RAM, with the Mi 5 Pro variant kicking that up to 4GB.
The Pro version also cranks up the storage, from the 32GB or 64GB of the regular model to a heady 128GB. That's despite coming in at the equivalent of $415 unlocked, and the regular Mi 5 is even cheaper starting from around $310, when you include tax.
You might expect, then, that Xiaomi had cut its corners elsewhere to keep those costs low, and it's fair to say that the entry-level plastic Mi 5 lacks the premium, metal-bodied feel of a flagship from its better-known rivals. There's a little metal trim, but mostly the phone feels as light as its 129 grams on the scale would suggest. As a result, you could well find it a little on the cheap side, though you might be grateful after carrying it in your pocket all day.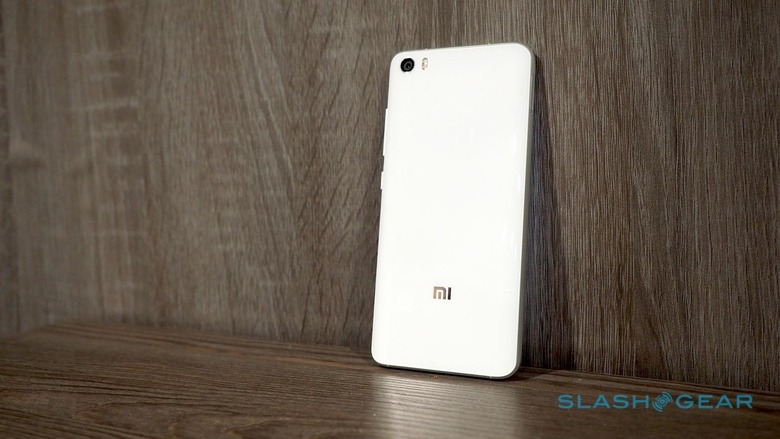 Things improve when you jump up to the Mi 5 Pro where, in addition to more storage and more memory, you also get some different materials. The plastic back gets switched out for ceramic instead, which is unusual enough a material to make the phone intriguing amid a crowd of more traditional devices, though the feel isn't terribly different.
Either way, you get a 16-megapixel camera using Sony's latest IMX298 sensor, 4-axis image stabilization, a physical home button that doubles as a fingerprint reader, and a 3,000 mAh battery with Qualcomm Quick Charge 3.0.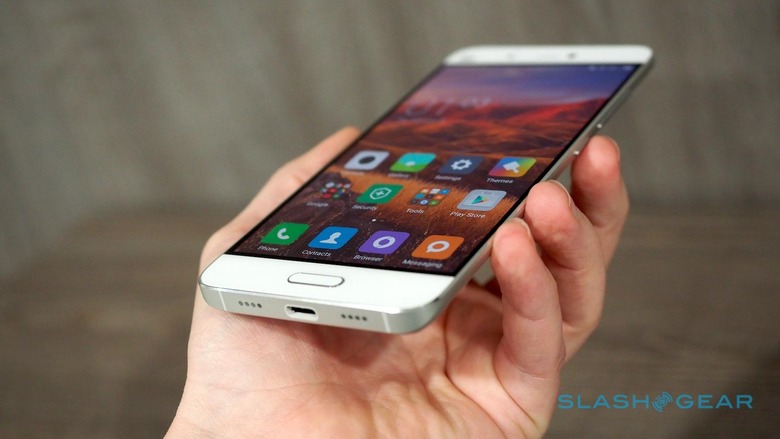 In fact, the only blips for spec-hounds are probably going to be the lack of a microSD slot, and the display. It's not small, at 5.3-inches, and the IPS LCD screen looks great, but the resolution is 1080p Full HD where rivals have already gone higher.
Pixels aren't everything, though – frankly to my eyes the IPS panel Xiaomi is using is fantastic, and I particularly like the wafer-thin bezels on the left and right – and in all the Mi 5 feels very cohesive and thought-through. I've used a few of Xiaomi phones before, and found the pace not only at which they refine their design language, but gain their own identity rather than the "iPhone clones" the company's handsets were – deservedly – labeled before.
Even MIUI 7, Huawei's customized version of Android, feels more polished than ever before. Yes, there are still patches which feel like they swerve a little closer to iOS than you'd imagine Apple's lawyers would be comfortable with, and some of the preloaded themes are more tasteful than others, but MIUI has a wide-ranging fanbase and they're nothing if not prolific with their modifications.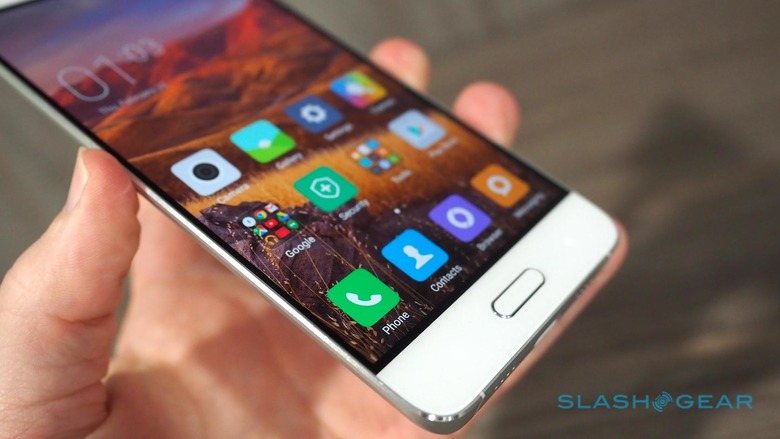 The lingering question many are asking at MWC 2016 this week is "when will I actually be able to buy one?" and that, you probably won't be surprised to hear, is something Xiaomi isn't commenting on yet. China will get the Mi 5 on March 1st, and India will follow, but chief exec Hugo Barra won't be drawn on which the "other markets" are that he teased briefly in today's press conference.
If the buzz in Barcelona today is anything to go by, though, he wouldn't be short of buyers were Europe or the US on the roadmap.
[gallerybanner p="428894"]