Xiaomi defies logic, doubles profits by selling cheap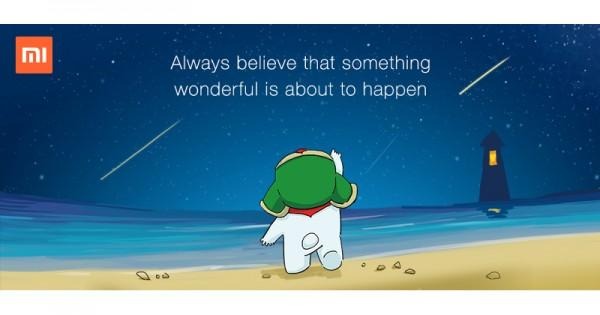 All if not a lot of eyes are on Xiaomi these days. By entering into the top 5 smartphone makers in the world, the Chinese OEM has suddenly enjoyed both increased fame and scrutiny. Already a hot item in its homeland, Xiaomi is now starting to get the attention and even fears of other major players in the mobile market. It's not hard to become a huge target when your revenues nearly double in just a year, even when analysts say you can't do so by selling smartphones at very low prices.
Common business sense seems to indicate that if all market players start selling at low marks, no one will make a profit. Xiaomi better change its name to "no one" then. It proved those expectations wrong by nearly doubling its profits this year to 27 billion yuan, around $4.4 billion. Last year, it's profits actually rose 84 percent compared to 2012's figures. To say Xiaomi's rise is meteoric is probably now an understatement. Samsung and Apple should probably take heed, at least in China.
Part of Xiaomi's success lies in the pricing of its devices. Imagine that its latest flagship, the Mi4, only sells for 1,999 RMB, or $327, less than half of US high-end smartphones. But that isn't actually the only reason for its success. Part of it can be attributed to what Xiaomi actually saves up, especially in terms of marketing and support. Unlike traditional companies with their ginormous marketing budgets, Xiaomi has taken a more direct, and also cheaper, approach by connecting with its customer base via social networks and forums. Last year, it only spent 3.2 percent of its revenue on marketing expenses, a slightly lower number from 2012's 3.9 percent.
Rivals in the Chinese market are taking note of this business strategy. Lenovo, in particular, seems to have been inspired to create a new Xiaomi-like mobile phone business in China, to be launched next year. Like Xiaomi, the still unnamed business will have a more direct channel for users, both for support and for sharing feedback and ideas to help iterate over features and software faster. Like Xiaomi, Lenovo's new business will also try to sell services, apps, games, and content. That said, those same sales only accounted for 1 percent of Xiaomi's 2013 revenue.
It isn't all roses for Xiaomi, however, especially looking towards the future. The Chinese market is undeniably getting crowded, especially with Apple's more focused efforts to leave a mark there. Xiaomi has, therefore, actually started expanding outside its comfort zone, but that is expected to be met with growing pains. It won't come cheap, of course, that is why Xiaomi is seeking funding to the tune of $50 billion. And the smartphone business is quite different, especially in the US, where a strong patent portfolio is just as essential as a strong product lineup. And one cannot also ignore a bit of caution about Xiaomi's ties to its homeland, particularly in terms of security and privacy, which the company is starting to address by moving its data centers outside of China.
SOURCE: Wall Street Journal