Xiaomi Cortana smart speaker in works amid Microsoft AI deal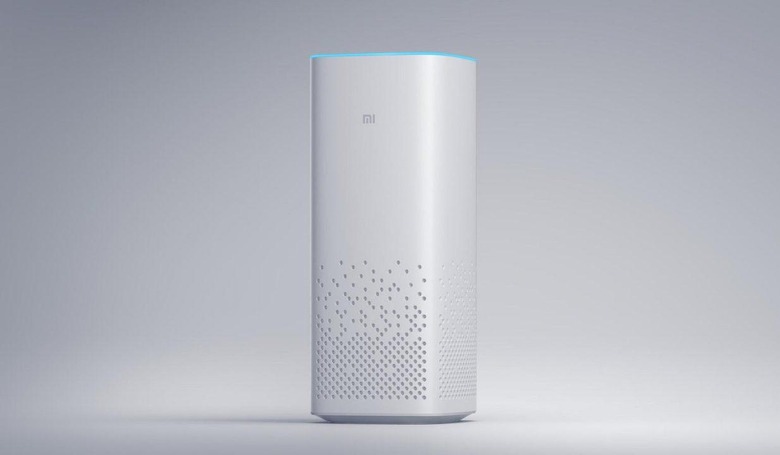 With smart speakers featuring Alexa, Google Assistant, and now even Siri on shelves, it's certainly felt like it was only a matter of time before we'd see one featuring Cortana. Though Microsoft's smart assistant is limited to the Cortana app on smartphones, she's a rather central part of the Windows 10 experience for most people, so a speaker boasting her capabilities would make sense. A new partnership between Xiaomi and Microsoft might bring about such a speaker, with a larger focus on AI services in general for the two companies.
Xiaomi and Microsoft announced today that they have each signed a Strategic Framework Memorandum of Understanding. This MoU will leverage Microsoft's experience in cloud platforms and AI along with Xiaomi's expertise in smart device development to achieve a number of different goals. There are four of those goals listed in today's announcement, with one of them being a Cortana smart speaker.
This new initiative will merge Cortana with Xiaomi's existing Mi AI Speaker. Details on what the two are planning are quite slim at the moment, with Microsoft saying that the two are simply "discussing opportunities" to combine the two platforms. "Senior executives from both parties are involved to drive deeper technology integration and collaboration for AI-powered speakers," Microsoft says, noting that the market for smart speakers is projected to grow quickly over the next few years.
For now, that's all either company is saying as far as a Cortana speaker is concerned. Other initiatives this partnership will pursue include Xiaomi using tapping into Microsoft's Azure cloud platform as it attempts to gain more of the global market share, as well as a joint development and marketing effort on Xiaomi's laptops.
This new strategic partnership between the two will also focus on a wide range of AI services, with projects based on things like computer vision, natural language processiong, and conversational AI. These products will merge Microsoft's AI efforts and Xiaomi's hardware expertise to "generate even more synergy between hardware and software to enhance the end-user experiences on Xiaomi devices."
So, while there are a lot of facets to this partnership, for the moment the potential of a Cortana smart speaker is one of the most exciting parts. Development on such a product seems to be in the very early stages, so we may not hear more for some time yet. When Microsoft and Xiaomi have something to announce, however, we'll have the details for you right here, so stay tuned for more.