There's a Xiaomi smartphone coming with the fruits of the company's labor in their new camera department (established earlier this year). In the first month of the year, Xiaomi suggests, they'll have a device that'll have a whopping 48MP sensor onboard. This device is ready for prime-time already, appearing in the micro-blog of Xiaomi company co-founder and President Lin Bin.
Lin Bin posted a photo (or a very nice rendering) of the smartphone we're speaking of today in his micro-blog this week. The image shows an extreme close-up on what appears to be a smartphone with a dual-LED flash and a camera along the long end – near the device's volume rocker. This indicates we're not working with a device with more than a couple lenses – but certainly more than one.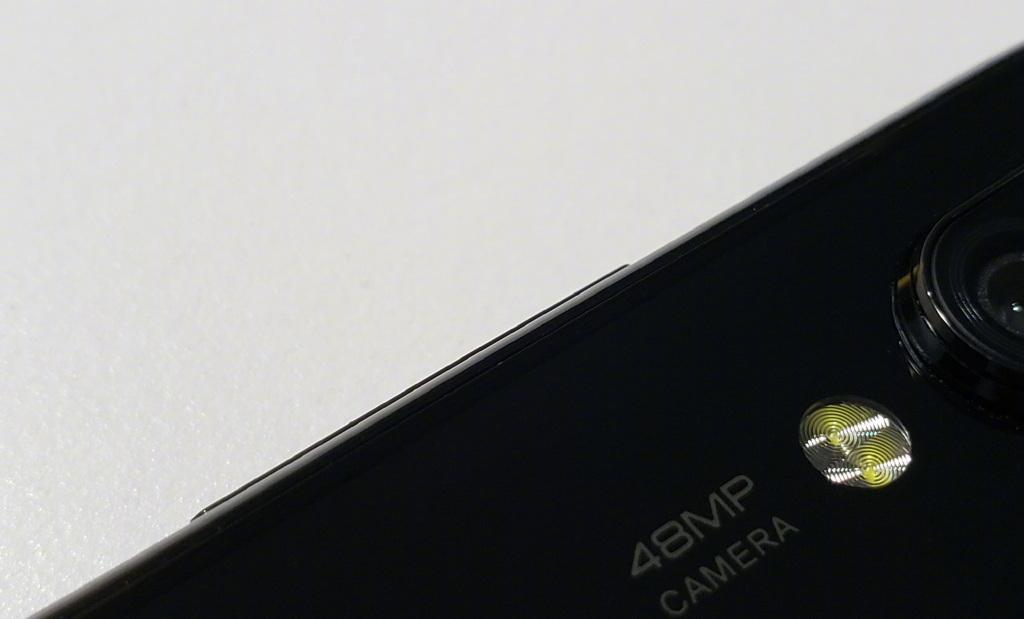 If I had to bet based solely on Xiaomi's current schedule of phones, I'd suggest this was going to be the Xiaomi Redmi Note 7 or the Xiaomi Mi 9. I can't imagine either of these devices really rolling with the biggest, baddest camera array in the world right out the gate. But, stranger things have happened.
"Tried for a few weeks, not bad! Released in January," said Lin Bin. A safe bet would be that this next Xiaomi phone is set to roll with a Sony IMX586 image sensor. It's expected that Sony will release this image sensor on its Xperia XZ3 at IFA 2018 – but it could well come with a Xiaomi smartphone first. Sony's not the sort to get fussy about who's first with these things.
ABOVE: VIA Sony, for their IMX586 image sensor with 48 effective megapixels, as revealed on July 23, 2018.
The IMX586 stacked CMOS image sensor for smartphone cameras was revealed by Sony back on July 23rd, 2018. At that time, this was the one and only highest effective megapixels on a single smartphone-aimed image sensor in the world. Sample shipments were planned for September of 2018, which leaves plenty of room for Xiaomi to accept shipment, develop a new phone, and get a demo unit to Lin Bin in time for him to use it for a few weeks before his post this week, here at the start of December.
Above you'll see the Xiaomi Mi A1, just to give you an idea of what the two-lens camera array looks like from Xiaomi's perspective. This turned sideways with the LED flash fits in real nice next to that volume rocker below.