Xiaomi 4 Prime vs Redmi Note 4: 5 reasons why this is war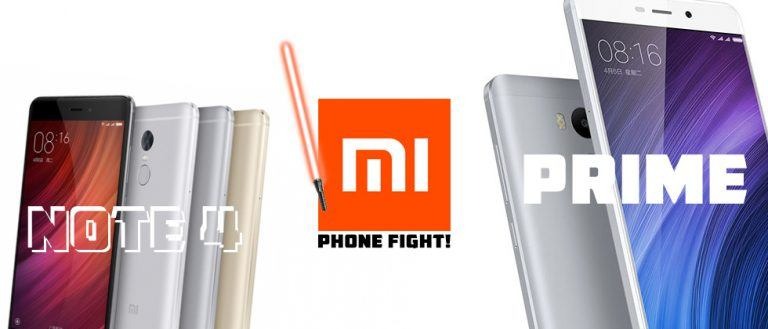 It's time to do a duel between two of Xiaomi's most popular "Note" devices – the Note 4 and the Note 3 – and toss in the new Xiaomi 4 Prime for good measure. This battle will be based on specifications, only – we'll have to get the whole collection in our hands at once before we're able to do any face-to-face comparisons. For now we'll go ahead and assume that more advanced processors mean bigger power and that all three devices are equally reliable.
Why would a person be choosing between the Xiaomi 4 Prime and the Xiaomi Redmi Note 4? Because they want to see whether they want the very latest in Xiaomi hardware OR if they want a slightly larger device. This is very much like the decision consumers make every year between a new Samsung Galaxy S device or a Samsung Galaxy Note. They're extremely similar in many ways – but in the end, there can be only ONE.
1. Display
With the Xiaomi Redmi Note 3, the company began to bring an extremely fine display to the public at 1080 x 1920 across 5.5-inches of panel. Fast forward to the Note 4 and Xiaomi released a panel that seemed to be identical to its predecessor – 5.5-inches, 1080p, and even the same screen-to-body ratio at around 72.7%. With the Xiaomi Redmi 4 Prime, the same IPS LCD display technology is used, but 1920 x 1080 is jammed into a slightly smaller panel at 5-inches instead of 5.5. Because of this, the display is significantly more dense and sharp.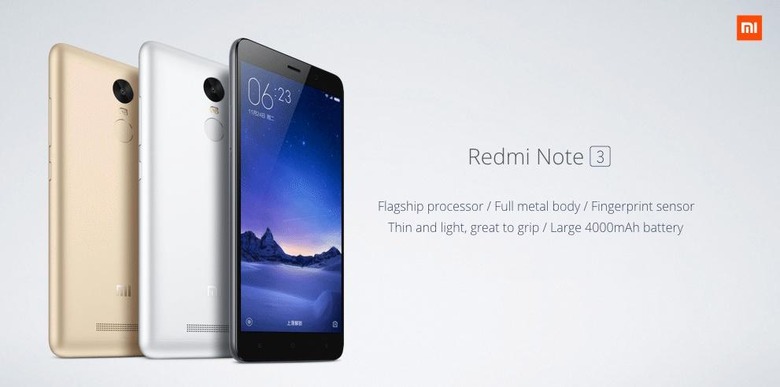 2. Android Software Base
The Xiaomi Redmi Note 3 was released with Android 5.1.1 Lollipop, but was soon upgradeable to version 6.0.1 Marshmallow. The Note 4 was released with Android 6.0 and upgradeable to 6.0.1 Marshmallow as well. And wouldn't you know it, the Xiaomi Redmi 4 Prime was prepped to be released with Android 6.0.1 Marshmallow as well. We're crossing our fingers for the ability to continue on well into the future – for now, these devices are on equal ground for Android software.
3. Processor Power
Back when the Redmi Note 3 was released, a Qualcomm MSM8956 Snapdragon 650 was a pretty sweet proposition for a midrange phone. That SoC contains a Hexa-core (4x1.4 GHz Cortex-A53 & 2x1.8 GHz Cortex-A72) CPU and Adreno 510, and the phone has either 2GB of RAM or 3GB of RAM, depending on the model. It's difficult to compare this to the Redmi Note 4 since Xiaomi went with a Mediatek MT6797 Helio X20 SoC, with Deca-core 2.1 GHz CPU and Mali-T880 MP4 GPU (and 2 or 3GB of RAM once again).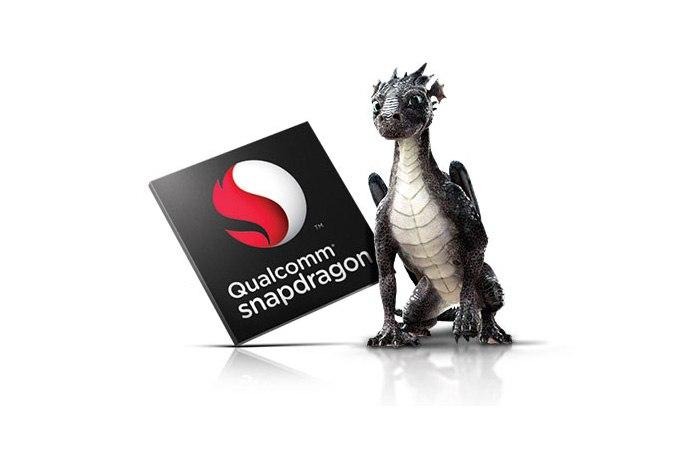 The Redmi 4 Prime brings the Qualcomm MSM8953 Snapdragon 625 – which, at first glance, might be underpowered compared to the 650 given to the Note 3. But with a smaller display, this processor is going to do JUST fine, especially with 3GB of RAM coming standard. Inside the Qualcomm MSM8953 Snapdragon 625 is Octa-core 2.0 GHz Cortex-A53 of CPU and a Adreno 506 GPU.
4. Storage (internal/expandable)
Xiaomi seems to be all about that microSD card slot – thankfully – far more than the past couple of generations of high-end phones here in the USA. The Note 3 has two versions, one with 16GB of internal storage and one with 32GB internal, both with a microSD card slot (which uses the SIM2 slot) for up to 256GB additional storage. The Note 4 uses a very similar strategy with a microSD card slot taking up the SIM2 slot for 256GB extra potential storage.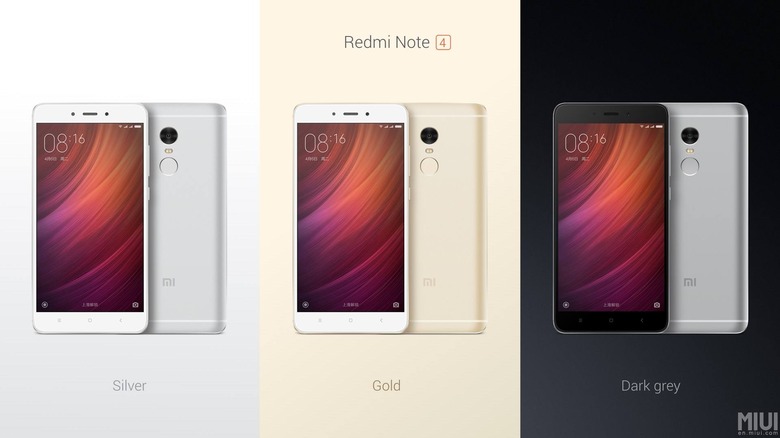 The Note 4 also has two versions, one of which has 16GB internal storage, the other an upgraded 64GB – this is also the version that has 3GB RAM instead of 2. The Xiaomi Redmi 4 Prime has but one option, that is 32GB of internal storage (with 3GB RAM) and a microSD card slot. This microSD card slot also uses the SIM2 slot and can store up to 256GB of additional data.
5. Pricing and Release
The Xiaomi Redmi Note 3 was released back in February of 2016. This phone was (and generally is) around Rs. 9,999, which converts to approximately $145 USD. Good luck finding this one for sale – and if you do, make sure it's a model that can use a SIM card in your country. The Redmi Note 4 is much more readily available, coming for anywhere between $165 and $250 USD.
The Xiaomi Redmi 4 Prime will be priced at around Rs. 8,900, which converts to approximately $130 USD. Imagine if we had devices that cost this much released inside the USA? Cross your fingers and hope against hope – Xiaomi might be coming to our borders... at some point.