Xenatec Maybach Cruiserio custom coupe offers Germanic excess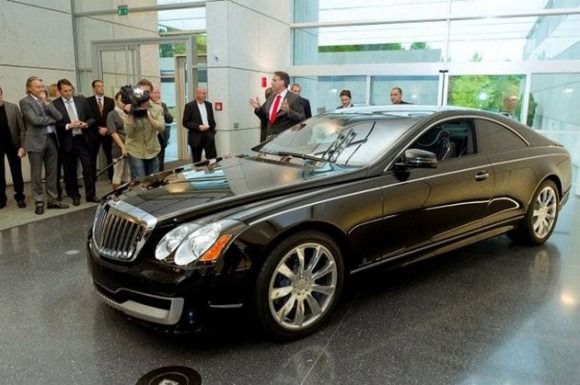 Perhaps we don't have the mindset of a suitably rich plutocrat, but we always thought the main point of Daimler's exceedingly ostentatious Maybach line-up was to sit in the back and let the chauffeur worry about the twisty stuff ahead. That message doesn't seem to have made it to German coachbuilder Xenatec, which has kicked off production of its Cruiserio project, turning the Maybach 57 S into a two-door coupe.
The Xenatec Maybach Cruiserio – which sounds a bit like a name from The Culture – keeps the original four-door saloon's V12, turbocharged engine, which is capable of over 600bhp, but then makes some significant changes to the bodywork. Two large doors go on, the windshield is raked back and the roofline is lowered. It's the design handiwork of Fredrink Burchhardt, who was responsible for the €25m Maybach Excelero concept.
Happily the Cruiserio doesn't cost quite that much, but it's still a fair chunk over and above what you'd pay for the "regular" 57 S. It's priced at €675,000 ($894,000) with a 9-month waiting list, with options including a fully glass roof and ridiculously large wheels.
[via Luxist]