Xbox, Zune & WM teams bearing brunt of initial Microsoft layoffs?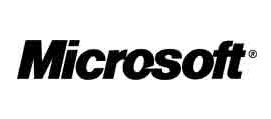 After Microsoft announced 5,000 job cuts as part of its financial control measures, speculation has begun about which departments will be hardest hit.  The earliest identified target appears to be the Entertainment and Devices (E&D) unit, responsible for Xbox, Zune and Windows Mobile development, who according to some sources will be bearing the brunt of the initial 1,400 redundancies.
It's unclear, though, how Microsoft executives will apportion the cuts.  Strong holiday sales of the Xbox 360 drove E&D revenue up 3-percent, which would ostensibly leave the gaming team relatively safe, but there are no guarantees.  The Windows Mobile team, meanwhile, have been hard at work preparing Windows Mobile 6.5 (and its own successor, Windows Mobile 7) which is expected to be announced at Mobile World Congress in February.
Other tipped victims of the initial axe are the Online Services and Microsoft Business unit, and Global Foundation Services.  Meanwhile an anonymous source claiming to be a Microsoft employee suggested that Windows Engineering chief Steven Sinofsky told the Windows client team in an email memo that their jobs are safe.
The 5,000 figure does not include outside contractors, which Microsoft also intend to cut back on, and nor does it take into account the new positions the company expects to create in teams such as Search.