Microsoft to cut 5,000 jobs after 11% profit tumble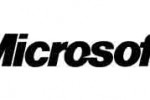 Microsoft has announced that it is to cut 5,000 jobs over the next 18 months, in the face of falling profits and a weakening consumer electronics sector.  The company revealed an 11-percent drop in Q2 profits today, to $4.17 billion from year-ago earnings of $4.71 billion.  Its staffing cuts will apparently reduce operating costs by $1.5 billion, in advance of what's expected to be lower revenue and earnings in the second half of 2009.
Positions will be lost in in R&D, marketing, sales, finance, legal, HR and IT, with 1,400 redundancies today alone.  Microsoft blamed an 8-percent drop in client revenue on a shift toward cheaper netbooks, though Entertainment and Devices revenue grew 3-percent driven by strong holiday demand for the Xbox 360.
Like Intel, Microsoft has declined to make predictions about profit and revenue for the rest of the year, citing market volatility.  Rumors had circulated earlier this month that the company would shed 15,000 jobs.