Xbox Project Scorpio unveiling tipped with Forza 7, Red Dead Redemption 2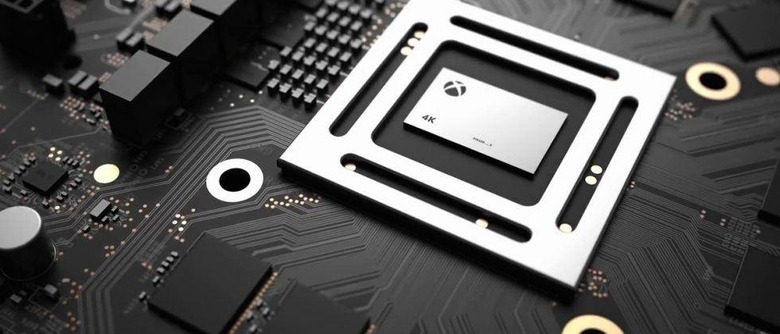 Gamers eagerly anticipating news on Microsoft's Project Scorpio, the new, more powerful Xbox console, may not have much longer to wait. News has surfaced that the hardware will unveiled by Microsoft within the next few weeks — well ahead of this year's E3 in June — with several big-name games used to showcase the console's 4K capabilities, including the debut of Forza Motorsport 7.
Citing some early marketing materials it got its hands on, Windows Central reports that a Project Scorpio unveiling will happen within just a few weeks time, and Microsoft will use the event to highlight the console's increased power over the existing Xbox One, namely its ability to run games in true 4K resolution.
The site notes that Forza Motorsport 7, the latest in the Xbox's hit racing franchise, will also be announced and used as a headlining title for Project Scorpio's tech capabilities. Other first-party titles said to make an appearance include Crackdown 3 and State of Decay 2.
Also mentioned was a lengthy list of upcoming games that will support 4K out of the box, with the following to be shown running on Project Scorpio: Red Dead Redemption 2, Star Wars: Battlefront 2, an unnamed Call of Duty, FIFA, and Madden.
A hardware unveiling ahead of E3 would make sense for Microsoft, allowing the company to demonstrate and detail the console's capabilities, not to mention reveal its final name. Then the company could use E3 to focus on the games that will be released alongside the new Xbox, as well as those to come post-launch.
Described as the most powerful console ever built, Microsoft first revealed Project Scorpio's existence at E3 2016, including that it would have an 8-core CPU with 6 teraflops of computing power, and offer true 4K gaming experiences. As of now it's expected that the Project Scorpio hardware will be released sometime this fall.
SOURCE Windows Central