Xbox Project Scorpio Release Price Tipped By Phil Spencer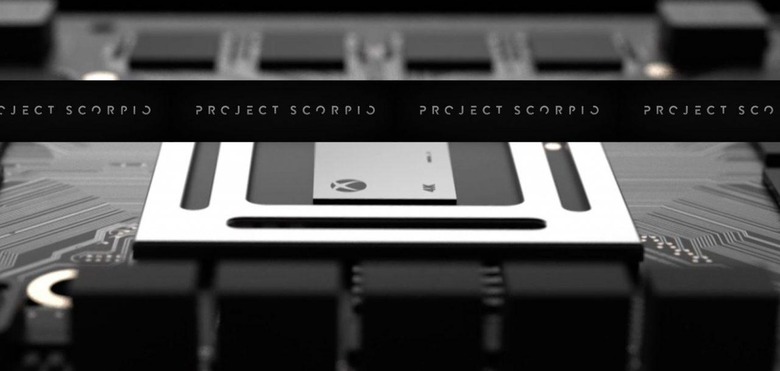 Microsoft's Project Scorpio promises to be quite the step up from the current Xbox One, but how much is that boost in graphics capability going to cost? Obviously an exact price won't come out until closer to the console's release, which is currently scheduled for next year, but in a recent interview with NZGamer, Xbox boss Phil Spencer gives us an idea of what to expect.
Spencer says that Microsoft designed the Xbox One S and the Project Scorpio in tandem, and it want the prices to reflect that. So, while Project Scorpio will cost a fair amount more than the Xbox One S, players can expect a "good price continuum" as the Scorpio compares to Microsoft's current console offering.
"So I think you will feel like it's a premium product, a premium console. And not something, anything more than that," Spencer said. "So I wouldn't get people worried that this thing is going to be unlike any console price you've ever seen. We didn't design it that way."
When Spencer says that the Scorpio won't be unlike any console you've ever seen in terms of price, he's likely referring to the PlayStation 3, which was announced at a $600 price point – the highest price we've seen for a console in recent years. Is that the price tag Microsoft is aiming for with Project Scorpio? It's hard to tell, but considering the Xbox One S starts at $300, it wouldn't be all that shocking to see Project Scorpio hit at least $500.
Sony's 4K-capable PS4 Pro is launching later this year with a $400 price tag. It seems safe to assume that Project Scoprio will cost a little bit more than that, but obviously, the console's actual price is still a long way off from being announced. Microsoft isn't planning to release Project Scorpio until sometime in late 2017, so we've got a lot of speculation ahead – stay tuned.
SOURCE: NZGamer