Xbox One X Release Games : The best 5 to start!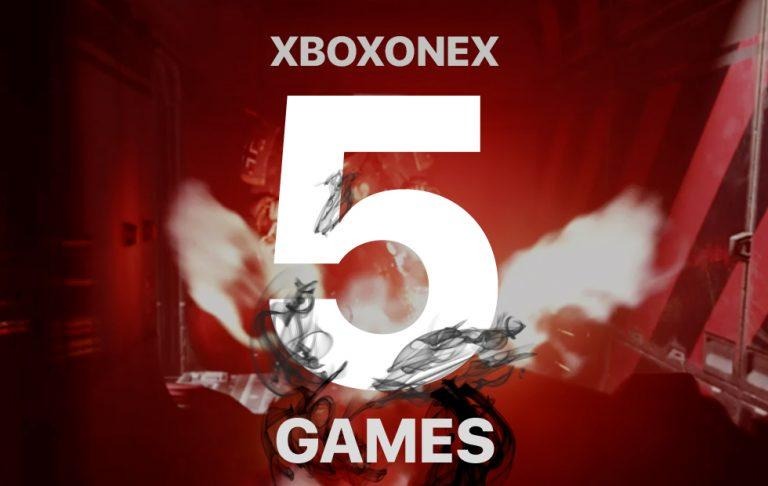 The Xbox One X has a vast collection of games available to it at launch – today we're running down some of the best. What follows is an account of the best looking and most fulfilling games on the market either immediately or very, very soon for Xbox One X. While a couple of these games are only newly re-released for Xbox One X, they all look better than they ever have before, here on Xbox One X.
NOTE: The following gameplay videos captured by SlashGear are mainly showing what the games are made of, graphics-wise, followed by launch trailers. We'll have more gameplay videos for you once we roll out our full game reviews for each of the following titles.
Assassin's Creed: Origins
In Assassin's Creed, Origins, you're asked to explore the world of ancient Egypt. This game explores where the assassins came from – the hashashin, that is to say. This game is essential for any fan of the Assassin's Creed franchise, but also as a game that's easy for anyone to pick up and play.
Also you get to ride a camel, or a horse. And you get to control a hawk flying overhead. And you get to jump off of cliffs and tall buildings into a small stack of hay. It's quite the ride.
Middle Earth, Shadow of War
Much like its predecessor, Middle Earth: Shadow of War is basically Assassin's Creed on a different graphics engine... but in the land of Lord of the Rings. This game series is loosely based on JRR Tolkien's universe, straying from book canon only slightly to make the game more intensely deep.
I must warn you that because the game does such a good job of filling out storylines for orcs, you may find yourself regretting having to kill the lot of them. You shouldn't find such regret, meanwhile, when you're playing the next title on this list.
Wolfenstein II: The New Colossus
Wolfenstein II takes place in a timeline where the Nazis won World War II and everyone is living under their horrible reign. This game is intense. This game is not made for children. If there is a child in the room where you plan on playing this game, you'd be morally bankrupt to allow them to say and watch.
In the first 20 minutes of the game, the story makes clear that you are the world's most unlucky person. Your father was a serial abuser, racist, and violent sadist. Once your character is captured during a raid on modern Nazis, you must choose the one that'll be killed first. The main villain is a woman who delights in chopping the head off of one of your friends with an axe while you watch. It's a true nightmare.
Disneyland Adventures
This game has the gamer run around Disneyland accomplishing tasks and engaging with Disney-branded cartoon fun. It's like the ODB said, this one is for the children. It has a quite-cocky Donald Duck in it and a litany of mini-games that are fun for the whole family.
This game was out originally all the way back in 2011, and it's just as entertaining now as it was on the Xbox 360. It's also one of the only games in the world to have Kinect control capabilities along with HDR10 and 4K capabilities.
Forza 7
The most essential game on my list here is Forza 7. Not necessarily because it'll be the game Xbox One X owners end up playing the most, but because it's the most beautiful game on the console at launch. This game, more than any other, takes the graphics powers of the Xbox One X to the extreme.
As I mentioned in SlashGear's full Xbox One X Review – if there's one game you get to demonstrate what the Xbox One X is capable of, let it be this one. Forza 7 is an absolute masterpiece.