Xbox One X gets a big discount at Amazon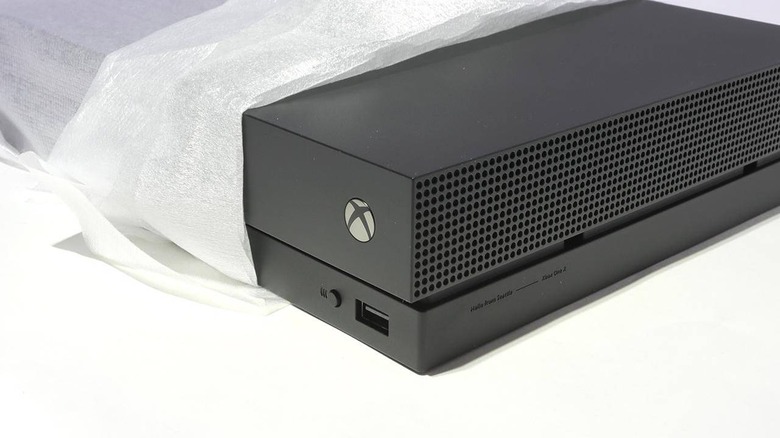 We may receive a commission on purchases made from links.
With the Xbox Series X and the PlayStation 5 both scheduled to launch at the end of this year, that means we're officially in the closing stages of this console generation. Gamers who have held off on buying a console will have their patience rewarded as we see prices drop on current-generation hardware, much like we see today with an Amazon sale on the Xbox One X.
Amazon is currently offering the Xbox One X for $344, which is a pretty significant discount over its normal cost of $500. There's no indication as to how long this deal will last, as Amazon hasn't identified it as one of its Lightning Deals. It seems same to assume, then, that the sale will last until the product is out of stock.
What you get in return for your $344 is a standard black Xbox One X with a matching controller and a 1TB hard drive. There's no pack-in game, sadly, but since you're saving $156 on the price on an Xbox One X, you'll have at least a little left over to put toward some games to go with your new console.
Interestingly, Amazon lists this particular Xbox One X as "discontinued," and the listing for it points to the company's Xbox All Access offering as the "new version" of the product. Perhaps that suggests that Xbox All Access will be Amazon's preferred way to sell Xbox hardware moving forward? Xbox All Access is Microsoft's pay-over-time option for purchasing Xbox hardware, and last year it made the bundle available at other retailers with an upgrade option available to those who want to get an Xbox Series X at launch.
In any case, those of you looking to pick up an Xbox One X might want to hop on this deal, because it isn't often we see the console get this kind of discount.