Xbox One X deals lead the charge in Microsoft's E3 sale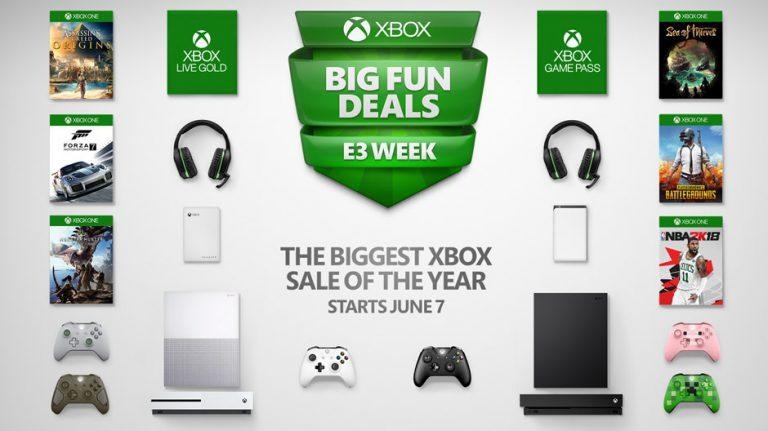 E3 is a very exciting time for a lot of gamers, so it doesn't come as too much of a shock to see companies trying to take advantage of that excitement through various sales. Sony does just that with its annual Days of Play sale, and today, Microsoft announced an E3 sale of its own. There are a lot of deals worth checking out, but a noteworthy one in particular involves the first official discount on the Xbox One X.
Of course, this isn't the first time we've seen the Xbox One X drop in price, but it is the first time we've seen a discount offered through the Microsoft Store. The Xbox One X will be $50 off during the duration of Microsoft's E3 sale, bringing it down to a grand total of $449. That's still pretty expensive, but when you consider just how new the console still is, it's probably the most significant discount we'll see for quite some time.
Microsoft will also be discounting the standard Xbox One, bringing the 500GB Xbox One S down to $199. 1TB Xbox One S bundles will start at $249 during the sale, which is nice because 500GB fills up quickly thanks to the size of modern games. Rounding out its hardware deals, Microsoft will also be shaving $10 off Xbox One controllers, so keep an eye out for those deals if you need a spare.
Obviously, this sale also involves discounts on games. Microsoft says that more than 300 games will be on sale, with some titles starting as low as $19.99. Sea of Thieves, Monster Hunter: World, and PlayerUnknown's Battlegrounds will be getting their first discounts ever during this sale, so if you've been waiting for those to drop in price, now is your chance to pick them up. DLC and expansions will be discounted during during the sale as well.
Finally, Microsoft will be offering one month of Xbox Live Gold and Xbox Games Pass for $1 each. In the case of Xbox Games Pass, this allows you to try the service before you subscribe, while that Xbox Live Gold discount will unlock a month's worth multiplayer functionality on the cheap. Microsoft's E3 sale kicks off on June 7, so if you're an Xbox adherent, prepare your wallet.