Xbox One vs Xbox 360: What's Changed?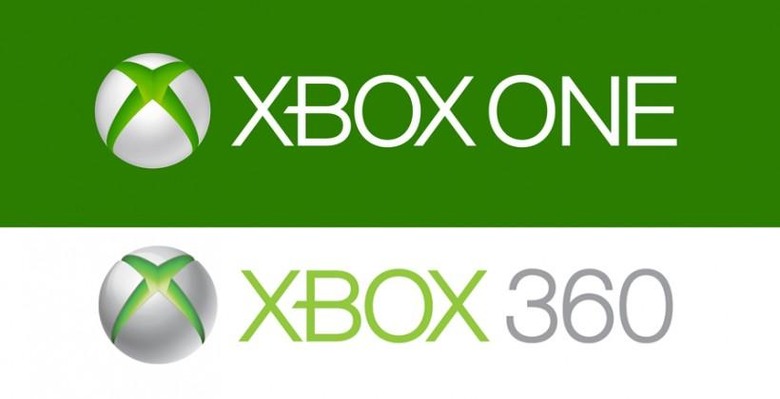 It's all change for Microsoft and Xbox today, with the new Xbox One shaking things up in the gaming world and meeting Sony's PlayStation 4 challenge head-on. The Xbox One has a lot to live up to, though: the 360 held the best-selling console torch for some time, and that's something Sony would just love to steal away with the PS4. Join us after the cut as we run through the next-gen console and how it compares to the 360.
Design
The original Xbox 360 design measured in at 310 x 80 x 268 mm, with a slightly concave form-factor; Microsoft offered it in white or black. In mid-2010, the Xbox 360 S shrunk things down, introducing some sharper angles along the way, and offered in matte or gloss black. The most noticeable illumination is the the "ring of light" on the front, with four lit quadrants that show processing or error status.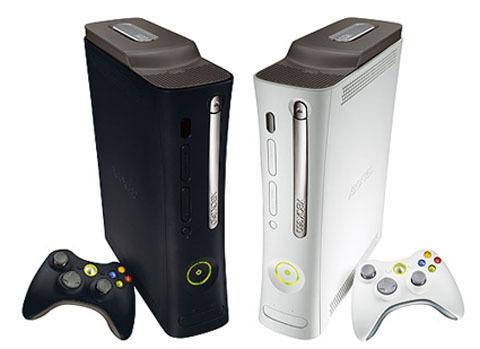 Above: Xbox 360 in Black and White. Below: Xbox One.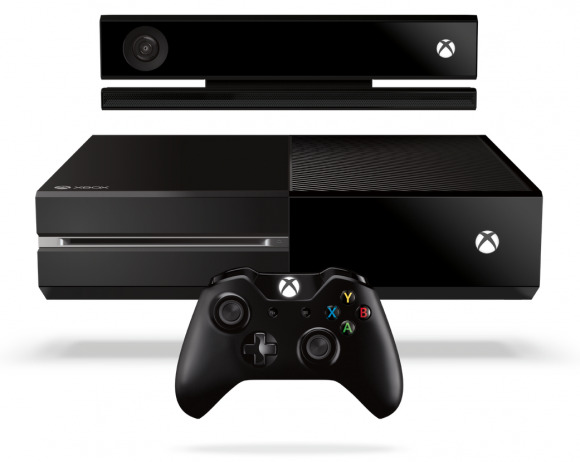 The new Xbox One is an altogether more blocky affair, resembling a traditional Blu-ray player or A/V receiver more than anything else. Microsoft describes it as finished in "deep and rich liquid black" with a beveled edge to add a little eye-candy, but it's also quite sober. How well it will fit in a world of flat-screen TVs remains to be seen – though they could perhaps stand on top of it – but there's the possibility to replace at least your Blu-ray player in the A/V rack.
Processor and Graphics
In the Xbox 360, Microsoft used a specially developed PowerPC tri-core Xenon processor running at 3.2GHz, while the graphics were courtesy of an ATI Xenos GPU running at 500MHz and paired with 512MB of 700MHz GDDR3 memory.
The Xbox One kicks things up another level altogether. Microsoft is yet to fully detail the processor, calling it only an 8-core chip based on x86 architecture, and with "more than 5bn transistors"; the graphics, meanwhile, haven't even been described beyond something custom from AMD with DirectX 11.1 support
However, there's 8GB of system memory, and Microsoft will use virtualization technology to effectively run three platforms simultaneously. The underlying core is the Windows Kernel, as per Windows 8, while the Xbox OS runs virtually within that; the third platform basically acts as a bridge between the two. That means Microsoft can keep the Xbox OS part stable over the lifespan of the console, giving game developers a consistent platform to code for, while the Windows kernel – where apps like Skype and others will run – can be updated progressively.
Optical Drive
Aside from a short-lived experiment with an external HD-DVD drive, the Xbox 360 has stuck with DVD. That means support for games and movies; games come on dual-layer DVD with up to 7.8GB of space. There's also regional locking, which is optional for game developers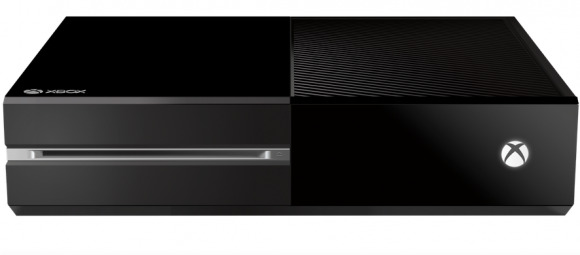 The Xbox One keeps an optical drive, but here kicks it up to a Blu-ray drive. That'll be used to install games to the console, too, along with play movies. Unfortunately, what it won't do is backward-compatibility, so you wont' be able to load up your old Xbox 360 titles on the new Xbox One.
Storage
In its most recent form, the Xbox 360 offers up to 320GB of hard-drive space, though most used a 250GB drive. The Arcade version has 4GB of integrated flash storage on the motherboard.
The Xbox One goes straight to half a terabyte, with a 500GB internal drive. That space will be vital, however, since games will be installed directly to the onboard storage rather than run from Blu-ray. It'll mean faster loading, but we're still not sure how big all the high-res graphics Microsoft and its developer partners are so excited about will be.
Connectivity
When first launched, the Xbox 360 had three USB 2.0 ports; that was increased to five on the Xbox 360 S, as well as a dedicated Kinect port. The refreshed model also has integrated WiFi b/g/n along with a 10/100 ethernet port. HDMI has been included since mid-2007.

For the Xbox One, there are now USB 3.0 ports, with at least five spread around the console. Microsoft has also included wired gigabit ethernet and a digital optical audio output. In addition to an HDMI output, for hooking up your TV or a projector, there's also an HDMI input, for plugging in your cable TV box or other source.
Unfortunately, despite the focus on TV and multimedia, there are no internal tuners and no CableCard slots. Any source you want to use with the Xbox One must be external, just as Google did with the original Google TV boxes.
Inside, there's WiFi and WiFI Direct, the latter – in a tweaked way – being used to hook up to the controllers.
Controllers
Microsoft redesigned the Xbox controller for the 360, and it has stuck around since with only a minor refresh in mid-2010. Available in wired and wireless versions, it has two analog sticks and two analog triggers, along with eleven digital buttons and a D-pad. There's also a USB port – custom-shaped, for the chatpad keyboard – and 2.5mm headphone connection.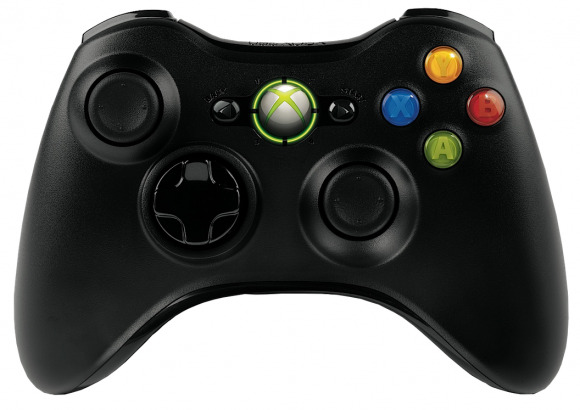 Above: Xbox 360 Wireless Controller. Below: Xbox One Wireless Controller.
The new controllers look similar, though with smoothed off edges and a more rounded look. The controls are similar in layout – helping keep things familiar for Xbox 360 upgraders – but there's now new impulse triggers and an updated "precision" directional pad. The battery is now integrated too, and of course they use WiFi Direct to hook up, rather than a proprietary 2.4GHz link as on the old console.
Kinect
Microsoft introduced the Kinect motion-sensor bar in 2010, an add-on to the 360 to compete with the Wiimote and PlayStation Move. The bar uses a combination of camera and infrared sensors to identify gamers and track their movements; it can simultaneously track up to six people, though only two active players at a time. Twenty joints per active player can be individually monitored, and there's also voice recognition support.

Above: Xbox 360 Kinect. Below: Xbox One Kinect.

The new Kinect has been significantly redesigned, matching the blunt-sided look of the Xbox One, and getting far more impressive internal abilities. It now has a 250k pixel infrared depth sensor and a webcam, with a wider angle lens. As well as tracking body movement, it can monitor both skeletal and muscle movements. In fact, it's so sensitive it can even measure the gamer's pulse, monitoring the pigmentation changes in their face. The microphones are used for the Xbox One's advanced speech recognition system, which is used to wake the console as well as search for content, switch between TV and gaming, and more.
This battle isn't over
Just because there's the Xbox One on the scene, however, that doesn't mean the Xbox 360 is going anywhere quite yet. "In just a few weeks at E3 we'll be sharing what's next for Xbox 360" Microsoft's Don Mattrick said at the opening of the event today. We'll also be seeing a collection of new games and additional functionality from the Xbox One at E3 as well as Gamescom later this year – stay tuned!