Xbox One Titanfall wireless controller unveiled for game's March launch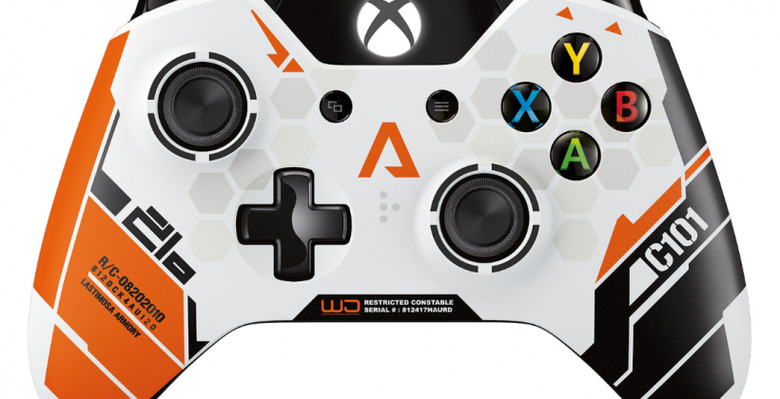 As we reported, Titanfall will be arriving in March for the Xbox One, as well as its older sibling and the PC. To coincide with this, Microsoft will be releasing a limited edition Titanfall wireless game controller, which is decked out with game-themed artwork created to feel "as if it is a piece of military spec hardware transported from the universe of Titanfall and into players hands," according to Respawn's Joel Emslie.
The announcement was made over on Major Nelson today, and with it came a Vine video showing the limited edition device's packaging being tossed down and opened, followed by a brief zoom in on the controller itself. Those who want it can head over to the online Microsoft Store and place a pre-order, which is priced at $64.99 USD and comes alongside free shipping. According to the Microsoft Store, the release date is March 11, the same as the game.
Those in Europe will have to wait an extra two days, with it being available on March 13; pre-order is only available in the US Microsoft Store. A couple of controllers are being given away as a promotion over at Major Nelson, so if your budget is slight or your luck is plentiful, you can head on over and leave a comment regarding what you're most excited about with the upcoming Titanfall release.
The controller's design got its inspiration from C-101 carbine, material used by the IMC Titan pilots of Frontier, according to a post over on Xbox Wire. And, as far as the game goes, Titanfall is a first-person action game packed with, as you may have guessed, giant titans and more than a bit of action. Hit up the trailer above if you haven't seen it yet to get a glimpse of what the upcoming game offers.
SOURCE: Major Nelson