Xbox One Titanfall bundle due March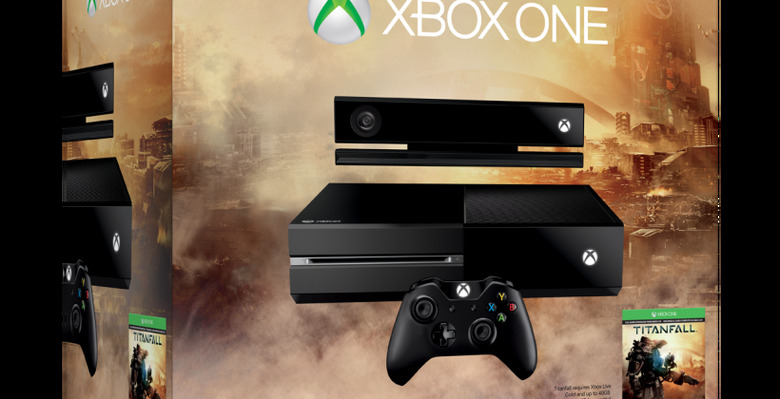 Microsoft has put a new Xbox One bundle which includes a free copy of Titanfall up for preorder, with the new limited-edition deal due for release on March 11. The package – which includes an Xbox One, one wireless controller and Chat Headset, and a digital download code for Titanfall – will be priced at $499.99 in the US.
In addition, it will also come with one month of free Xbox Live Gold membership.
Unfortunately, what you don't get is the distinctive Xbox One Titanfall Limited Edition Wireless Controller which Microsoft revealed recently. The controller bundled is the normal, black version instead.
Microsoft hasn't said how many of the Xbox One Titanfall bundles it will be offering, though does warn that it's likely to "sell out quickly."
Titanfall has been one of the more hotly-anticipated titles for Xbox One, opening for a short beta period earlier this month that saw huge amounts of interest. The game will also be released on PC and subsequently on Xbox 360.