Xbox One SmartGlass beta app adds TV controls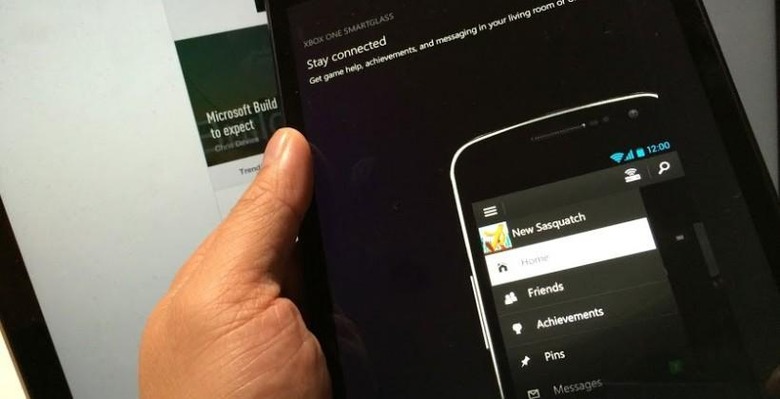 Microsoft has announced some interesting new features that are rolled into the latest beta versions of the SmartGlass app. The big new feature is TV controls for the app that are available on the beta versions for Android, Windows, and Windows Phone. If you want to try out the beta apps, they are available for anyone to check out.
Naturally, to try the beta apps you will need an Xbox One console, Windows Phone, or an Android device. iPhone users are left in the cold. The Android beta version of the app is on Google Play for download right now. As with any beta software, the apps may not work as you expect. A smiley face icon on the app does give users a way to report issues.
The apps give a way for users to navigate their recordings on a normal Comcast DVR and to explore OneGuide. Earlier this week Microsoft rolled out some other video updates. One of those updates adds the ability for video and movie fans to stop watching on the console and start watching from the same point on other devices.
SmartGlass apps were also updated to provide easier access to game clips, Achievements, and challenges from the app. Xbox Live messaging to give you more contact with your friends on the console. You can sort through your Friends list with the updated app by online status as well.
SOURCE: Engadget