Xbox One S teardown finds console is easy to repair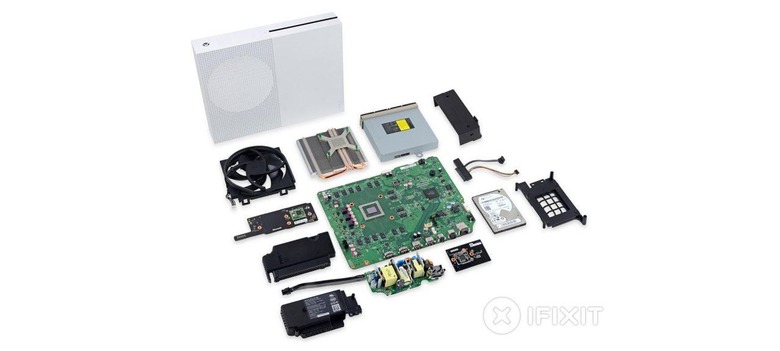 As of yesterday, the Xbox One S console is available to order in the U.S. If you ran out and bought one, then wondered what you'll do if it breaks, fret not: the folks at iFixit have published their full teardown of the console and found that, with a couple exceptions, it is quite easily repairable for the DIY owner. The only big exception is the hard drive, which not only requires some 'difficult hackery,' but also voids the warranty.
Overall, iFixit gave the Xbox One S a repairability score of 8 out of 10, which is just two points away from being the easiest among gadgets to repair. There are a few winning points for the console, not the least of which is that it only requires a few tools to fully disassemble the entire unit. Of note, the console has some plastic security clips that are annoying to get past.
Once the console is open, it has a modular design that is easy to catalog and take apart. iFixit says the design is ultimately easier to deal with than repairing the Xbox One thanks in part to less interlocking body panels and an easier array of clips. The hard drive is the only negative aspect deducting from the overall repairability score.
As far as hardware goes, the team found a 1.75 GHz AMD "Jaguar" 8-core CPU + overclocked 914 MHz AMD Radeon Graphics GPU, 16 x Samsung SEC 549 K4W4G16 4 Gb (512 MB) DDR3 SDRAM, a Seagate Spinpoint M9T ST2000LM003 2TB 5400rpm hard drive, MediaTek MT7612UN for WiFi, and other assorted chips.
SOURCE: iFixit