Xbox One S gets its own XBOOK ONE S laptop mod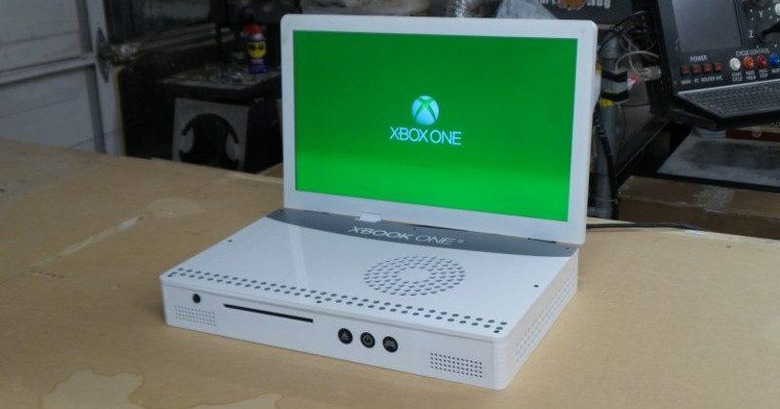 Well that was quick. The Xbox One S is barely just a few days old in the market and, as expected, it is already getting its first serious mod. Yes, the now famous (among avid gamers, at least) Ed Zarick is at it again, turning what is billed as the smallest Xbox ever into perhaps the most portable Xbox ever. Ed has finished designing and creating the first XBOOK ONE S laptop and is opening the doors to customers who want to enjoy console gaming without being stuck at home. Too much.
Zarick has been doing this type of mod for years and has converted almost every known Xbox or PlayStation console into a laptop form. Or perhaps more accurately a heavy briefcase. He even made one that had both rival consoles sharing the same space. The XBOOK ONE S, however, is somewhat special. Because just like the Xbox One S itself, it is the smallest console laptop mod available as well.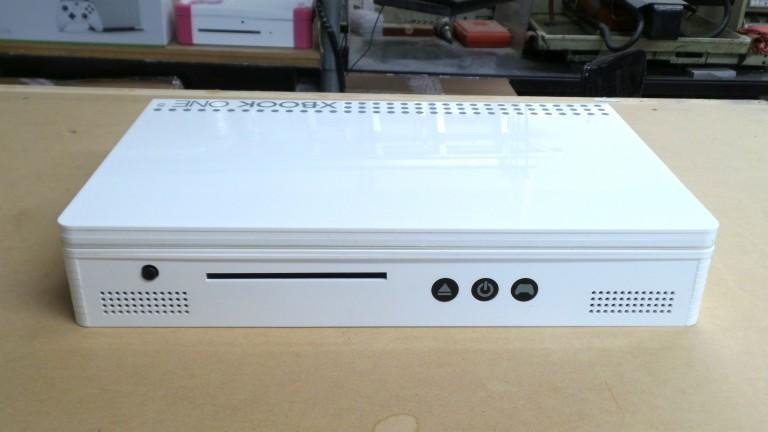 For example, the laptop/briefcase has a 19-inch screen, which is substantially smaller than the 22 inches of older XBOOKs. Zarick has also made sure that the materials used are strong but light so as not to take away from the Xbox One S' benefits. That means, in this case, he used mostly acrylic.
That said, the portability and smaller size does come at a price. The 19-inch screen is sadly only 720p HD in resolution, as Zarick wasn't able to find a screen that size that supported Full HD, let alone 2K. There is also no internal battery, in order to keep the construction from becoming too heavy. This means you're unlikely to just plop down anywhere and start gaming, but you can still bring it along to play at a friend's house or in a hotel. You can, of course, still plug it to a 4K TV via HDMI.
Of course, it's not going to be cheap, as you will not only be paying for a console but for all the materials and labor in creating the mod. A 500 GB XBOOK ONE S, for example, will cost $1,495 while a 1 TB model goes for $1,545. You can save just a wee bit if you happen to already own a console that you like to be modded, in which case the flat rate will be $1,195.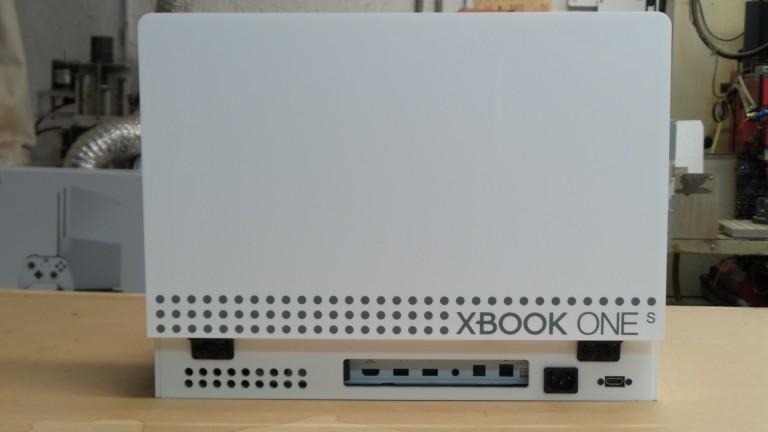 SOURCE: Ed Zarick