Xbox One mouse support on the way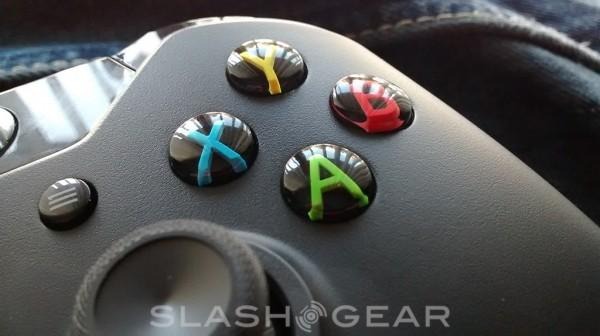 Both the Xbox One and PS4 are much closer to standard PC architecture than any previous console generation. While both have support for keyboards, it sounds like the Xbox One will be the first to add computer mice to the equation. At least, that's what Microsoft's Xbox chief Phil Spencer has hinted at. Spencer commented that mouse support wasn't "far away" on Twitter in response to a question about the possibility of Windows games being streamed to a Xbox One console.
One of features for the Windows 10 operating system, as for as the Xbox goes, is that games running on the console can be streamed to a PC. This capability is expected to be included with the launch of Windows 10 later this month. The question directed at Spencer on Twitter is if game streaming would work in the opposite direction, from PC to Xbox One.
@Tak225Th Still finishing Xbox to Win10 streaming right now. I like the idea of Win10->Xbox One streaming but don't have a plan yet.

— Phil Spencer (@XboxP3) July 21, 2015
Spencer responded that he like the idea, but there was no official plans from Microsoft to do so. A follow-up question then mentioned the need for both a keyboard and mouse to be supported by the Xbox in order to play PC games, and Spencer replied, "those aren't far away." A keyboard can already be used in almost any text-entry situation, but not for playing games directly. Mouse support, however, would be a completely new addition.
@lgriao @PNF4LYFE @Tak225Th Yep, keyboard and mouse support for Xbox would need to be there for this to work, those aren't far away.

— Phil Spencer (@XboxP3) July 21, 2015
Unfortunately with few other details in the exchange, it remains unclear exactly how mouse/keyboard support will be implemented. Microsoft has said that Windows 10 apps, like the new Edge internet browser, will run on the Xbox One, so it seems likely that mouse support coming soon will be in order to improve the compatibility with those apps, and not necessarily for playing games.
While Windows 10 is set to launch for PCs next week, select features won't be hitting the Xbox One until a UI update for the console later this year. That seems like it would be a good time to introduce mouse support, but we'll have to wait until then to see.
SOURCE Phil Spencer / Twitter