Xbox One Master Chief Bundle arrives in "Cirrus White"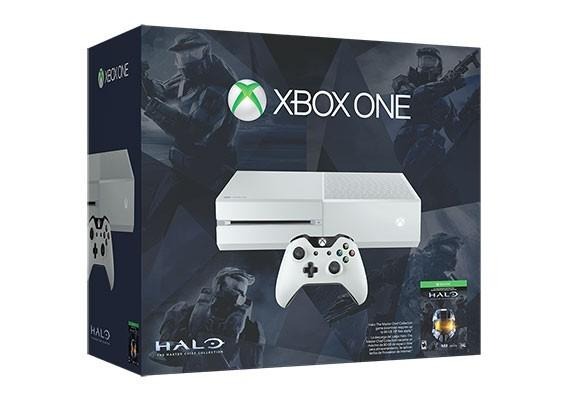 A unique edition of the Xbox One arrives this week just in time for Halo: The Master Chief Collection. This version works with a "Cirrus White" body and controller, and includes the game Halo: The Master Chief Collection. Imagine that! With this game you get four Halo games including Halo: Combat Evolved Anniversary, Halo 2: Anniversary, Halo 3 and Halo 4. This version of the Xbox does not include the Xbox One Kinect. Mostly because there's no reason for you to have it if you only plan on playing Halo forever and for always.
This version of the Xbox One – this bundle, that is to say, will be available in the United States for an estimated retail price of $349. How is that possible, you might be asking yourself – weren't previous bundles more?
It's possible because of the lack of a Kinect and because the game is a digital download. No cash spent on any physical disks. Remember that when you open the box expecting to play 5 minutes later.
This bundle will be produced in "very limited quantities" according to Xbox LIVE's Major Nelson, aka Larry Hryb. It'll be coming to "participating US retailers" – more than likely your local gaming shop included.