Xbox One launch cut to 13 markets: Remaining 8 must now wait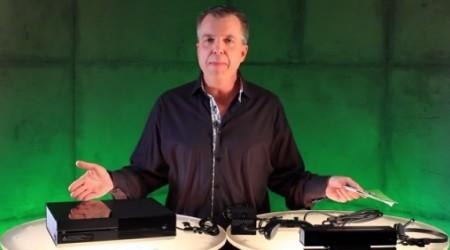 Microsoft has been forced to backtrack on its Xbox One launch roadmap, limiting day-one availability to 13 markets rather than the original 21 promised, and meaning gamers in Russia, Sweden, and other countries will now have to wait until 2014 for their console. Blaming localization delays, Microsoft says that the Xbox One will now arrive in Belgium, Denmark, Finland, Netherlands, Norway, Russia, Sweden, and Switzerland "as soon as possible" next year.
The 13 markets still on track for November availability are Australia, Austria, Brazil, Canada, France, Germany, Ireland, Italy, Mexico, Spain, United Kingdom, United States, and New Zealand.
Microsoft announced its 21 market original launch intentions back at E3 2013, but now describes that commitment as "an aggressive goal" that was obviously too over-ambitious. In addition to localizing the Xbox One's dashboard to suit each country, Microsoft points out, its engineers need to "incorporate additional voice and languages, and build partnerships to bring apps and meaningful local content to each country."
Those in the eight locations where the Xbox One launch has been pushed back, but who have already placed pre-orders, should speak to the retailer they ordered with, Microsoft says. However, to salve the pain somewhat, there's the promise of a bundled game when the console does arrive in the delayed markets, though exactly which title it will be has not been detailed.
It's not been the only frustration in the Xbox One's path to market. Although Microsoft unveiled the console alongside an innovative new package of online services, which would include family sharing of games and more, consumer outcry of the internet connectivity demands that came with that (and the DRM to pacify publishers) forced a rethink.
The Xbox One will no longer launch with the online services, though Microsoft has said that it is looking at how it can deliver the functionality without necessarily forcing gamers to keep their consoles perpetually connected.